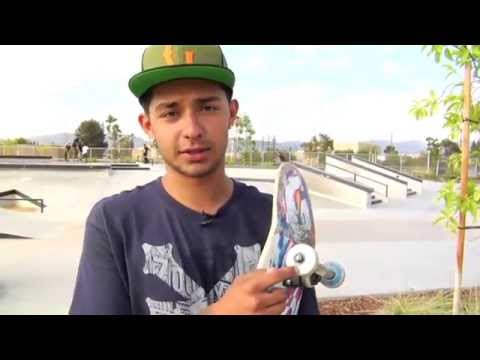 Chaz Ortiz takes the new Blacklight Pro Bearings for a spin in this short clip from FKD.
After a brief rain delay earlier in the morning, 2015's Bowl-A-Rama had no problem heating up and entertaining both those in attendance in Bondi Beach, Australia and on their computers or mobile devices around the planet. The Masters' set the tone and the raised the bar quite high with Chris Miller's welcomed first appearance at the Bowl-A-Rama event. Ultimately, Tony Hawk proved once again in the finals that he is the Jedi to beat as he took home the repeat victory.
Early on in the Pro Finals Team Padless Ambassador, Chris Russell set the place on fire as he continued to rip with gnarly lines and edge of the seat stunts. Unfortunately, he took a heavy fall and hit is head which resulted in some fresh stitches to take back home to the US. He'll be fine otherwise. Bucky (now in his forties) poured on the juice and switched it up, backed it up, and held off the teenagers and others younger than him from taking away his rightful win. All in all, the level of skating stepped up once again, the webcast crew with Corbin Harris and Neal Hendrix kept it entertaining, and Bowl-A-Rama 2015 was a great event!
Final Results
Pros
1. Bucky Lasek
2. Pedro Barros
3. Alex Sorgente
4. Cory Juneau
5. Rune Glifberg
6. Josh Rodriguez
7. Vi Kakinho
8. Chris Russell
Masters
1. Tony Hawk
2. Chris Miller
3. Steve Caballero
4. Bruno Passos
5. Nicky Guerrero
6. Kevin Staab
7. Eddie Elguera
8. Sean Goff
Best Trick – Ben Hatchell
For the 11th year of BOWL-A-RAMA™ Bondi Vans will be taking everything to the next level with an overloaded week dedicated to celebrating art, music, film and true skateboard culture and the much celebrated competition taking place Saturday, February 21st 2015 (Friday, February 20 In The US) kicking off at 03:00 PM. Tune to the webcast and follow all the BOWL-A-RAMA™ news by clicking here.
Date And Times (All Times Converted To US, Pacific Standard Time)
The Masters Division kicks off at 3:00 PM (PST) with Tony Hawk, Nicky Guerrero, Steve Caballero, Eddie 'El Gato' Elguera, Steve Alba, Pat Ngoho, Kevin Staab, Adam Luxford, Lester Kasai, Sean Goff, Adrian Jones, Luke Foster, Nick Couscouris, Luke Jones (WC), John Grey (WC), John Bogaerts (WC), Nik Mendoza (WC), Geoff Fletcher (WC), Chris Miller, and Mike Rogers.
Immediately following the masters, The Pro division will begin at 4:54 PM (PST) with a list of riders including: Pedro Barros, Bucky Lasek, Alex Sorgente, Josh Rodriguez, Jono Schwan, Lizzie Armanto, Tom Schaar, Sam Beckett, Austin Poynter, Trey Wood, Rune Glifberg, Brad McClain, Omar Hassan, Kalani David, Mike Owen, Sky Siljeg, Murilo Peres, Felipe Foguinho, Cory Juneau, Vi Kakinho, Nilo Pecanha, Joshua Borden, Danny Leon, Chris Russell, Vincent Matherson, Bugs Fardell, Nolan Monroe, Raven Tershay, Otavio Neto, Rob Lorifice, James McInnes, Rj Barbaro (WC), George Richards (WC), Jakob Robinson (WC), Renton Millar (WC), Matt Kitai (WC), Greyson Fletcher, Zach Miller, Ben Hatchell, Dan Kircher, Patrick Ryan, Ivan Federico, and Kevin Kowalski.
Masters Finals:
9:00 PM – 9:28 PM
Pro Finals:
9:30 PM – 9:58 PM
Best Trick:
10:00 PM – 10:20 PM
AM Jam: 15 minute jam format demo of 10 up and coming young riders
10:20 PM – 10:35 PM
Awards:
10:40 PM – 10:55 PM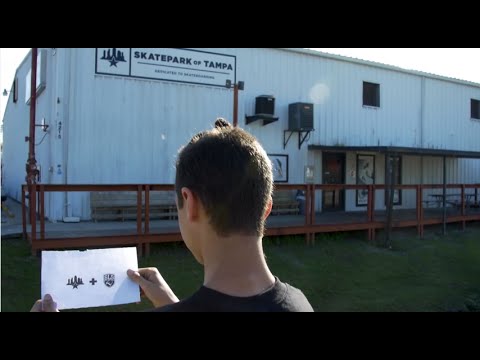 As was reported earlier this week, Street League and The Skatepark of Tampa have formed a new partnership. Transworld Business spoke to both Brian Atlas of Street League and Brian Schaefer from The Skatepark of Tampa to discuss what the merger means for each of the parties involved and for skateboarding as a whole. You can read the interview by clicking here.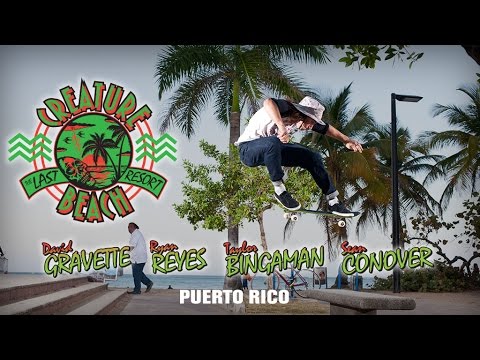 Creature Skateboards and Strange Notes Present "Creature Beach: Puerto Rico" featuring David Gravette, Ryan Reyes, Taylor Bingaman, Sean Conover, and special cameo guest, Justin Strubing.
NikeSB's latest "Skate Free" episode takes you to Los Angeles to skate and hang out with Daryl Angel.