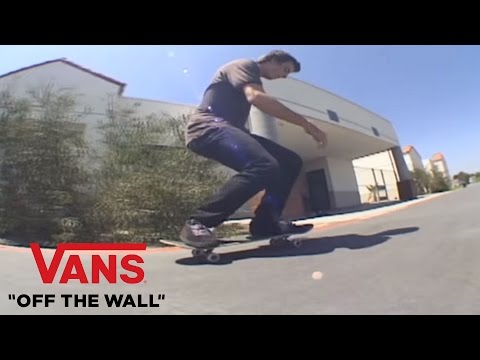 Johnny Layton reflects on his debut part in Toy Machine's 'Good and Evil' for the most recent installment of 'Adventures with Chris'.

Vancouver, BC is still buzzing about the epic event known as Battle at Hastings IV last Saturday. It took place at the city's Hastings skatepark under perfect skies with a large crowd in attendance and Renee Renee returned to emcee for the first time since the bowl jam at Slam 05.
Hometown heroes Rick McCrank and Rob "Sluggo" Boyce got in the mix of the competition as well.
Final Results
1. Brad McClain (81.75) $6000
2. Cody Lockwood (73.95) $3000
3. James Clarke (72.1) $1500
4. Adam Hopkins (67.85) $1000
5. Steve Reeves (67.5) $600
6. Rob "Sluggo" Boyce (64.85) $300
7. Sky Siljeg (57.8) $250
8. Frank Shaw (57.5) $250
9. Riley Boland (57.1)
10. Rick McCrank (39.2)
An additional $2000 provided by (Supra Distribution and Ultimate Distribution) was set aside for Best Trick battles on two different obstacles. A private company (BC MEA) donated $1000 in honor of Josh Evin for a winner-take-all best trick over the volcano hip that Josh used to rip like no other. That obstacle was won by Charlie Blair.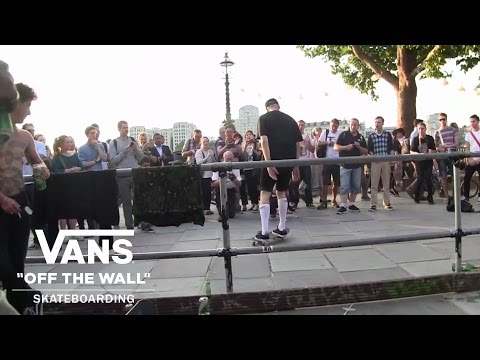 This week, the Vans Skate Team was in London for a demo at the iconic Southbank which is facing demolition. Long Live Southbank's Henry Edwards-Wood discusses the history of the skate spot and how the skaters of London are trying to preserve it.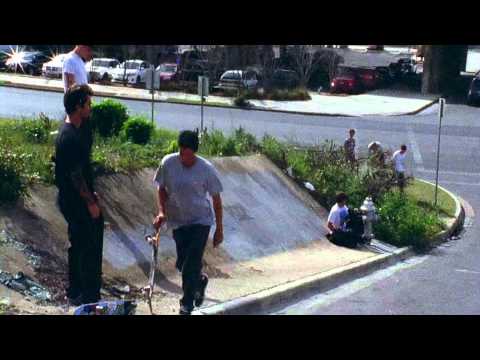 Check out HUF team riders Brad Cromer, Dan Plunkett, Josh Matthews, Kevin Terpening, and Peter Ramondetta, as well as special guests Massimo Cavedoni and Ryan Lay, as they hit San Antonio, Austin, Houston and Dallas during the recent HUF in Texas trip.

Transworld spends a Sunday with Eman in his hometown of Santa Cruz. Emmanuel is in the not-so-unusual state of many pro skaters where he has a slightly injured knee, so he took us on a typical rehab day of mellow skating and leisure activities to keep positive and healthy while waiting on the results of an MRI.
The copyright dispute between Santa Cruz-based NHS Inc. and well-known New York fashion designer Jeremy Scott has been settled. As a part of the agreement, Scott has admitted to his wrong doing and his plagiarism of Jim Phillips' highly recognizable designs and illustrations and let people know that these particular pieces of apparel and handbags would not be manufactured or sold from his Fall 2013 line. Rightfully, all sample garments have been destroyed.
From the Santa Cruz Sentinel's report, "We are satisfied with the outcome," said Bob Denike, the CEO and president of NHS/Santa Cruz Skateboards. "We don't like to do this kind of stuff, and in fact, we waited a while to see if he would contact us on his own. When he did not, we decided to take action."
Good on ya NHS. Kooks such as this need to be put in check.