The New Balance Skateboarding team hits the schoolyard in this cinematic piece of creativeness filmed and edited by Russell Houghten.
Greg Hunt and Thrasher Magazine have released over four minutes of RAW footage from Rowan Zorilla's breakthrough part in Vans' hard hitting full-length PROPELLER video. Have a look and see just why this Shep Dawg is amongst the contenders for 2015's SOTY.
Real has rolled out their newest Spring 2015 catalog of gear. Check out Peter Ramondetta and Tommy Guerrero hitting up the casting ponds in Golden Gate Park, plus a heap of new Pro One-Off decks from Busenitz, Ishod, Chima, Donnelly, and more.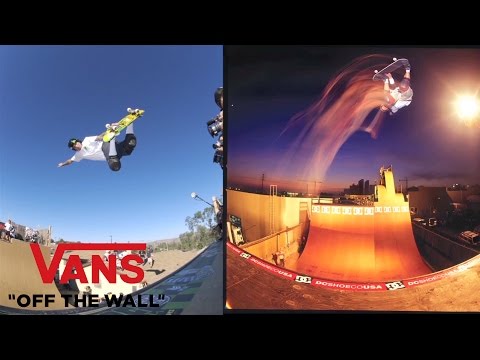 Jeff Grosso and friends are back online with a new sixth season of Love Letters. This first episode takes on the "The Origins of the Backside Air" with vert veterans Billy Ruff and Dave Andrecht and many others. Tune in and trip out.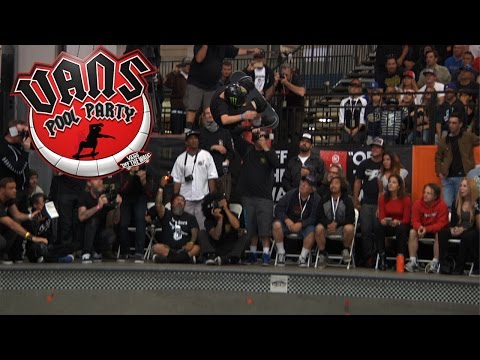 15-year old Tom Schaar put his diverse skills to work and captured the top spot on the Pro podium at this years Vans Pool Party. Bruno Passos repeated his win in the Masters and Chris Miller threepeated with power and style in the Legends division.
And if you haven't already seen or heard, Pedros Barros and Matt Boyster broke new ground for skateboarding's history books and successfully launched and transferred (backside and frontside respectively) over The Combi Pool's Duncan peninsula following the day's competition schedule. Insane!
The full 5-hour webcast is archived and can be viewed over at Redbull.tv
Stay tuned for a full video recap over at Thrasher Magazine.
Final Results
Pros
1. Tom Schaar
2. Chris Russell
3. Pedro Barros
Masters
1. Bruno Passos
2. Steve Revord
3. Darren Navarrette
Legends
1. Chris Miller
2. Steve Caballero
3. Eric Nash
At the close of the Nike SB Pro Open Finals, it all came down to last tricks for Nyjah Huston and Paul Rodriguez for first and second place. New SLS Pro recruit, Evan Smith seized third place with an impressive outing in Barcelona. Drop by the Street League site for complete recaps on the action.
Final Results
Nyjah Huston 34.2
Paul Rodriguez 33.8
Evan Smith 32.4
Chaz Ortiz 32.3
Tom Asta 31.7
Manny Santiago 31.6
Shane O'Neill 30.5
Chris Cole 28.1