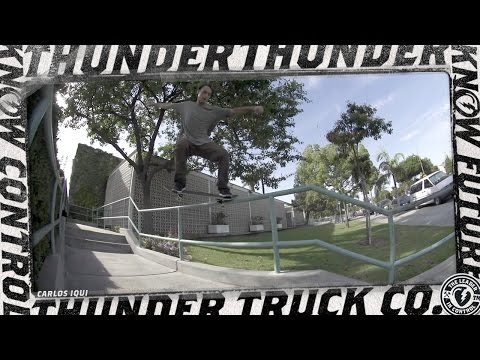 Thunder Trucks just dropped their newest Know Future clip with featured team rider Carlos Iqui.
Our buddy, a lifelong skater and two-time cancer survivor, Mike Rogers is turning 50 and to celebrate, he's put together a fundraiser to help people with cancer that could use support for long distance travel to receive treatment. Please visit his Crowdrise Funding page and visit Grind For Life for more info with the special work that he does.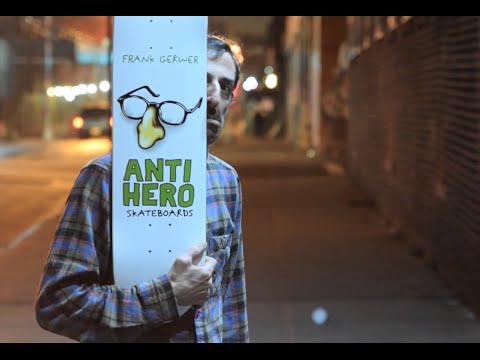 Do you enjoy good, humorous, and informative interviews? So do we. So sit back and take in the next twenty minutes with Frank Gerwer. He begins with a show and tell with his board graphics over the years and moves on to reminisce about using copers while street skating, fanning out, favorite videos and parts, the day he kickflipped Wallenberg's big four. Delivered to you by Bobshirt.com
Last weekend's 2nd Annual Air+Style skateboarding events took place once again at Innsbruck's WUB skatepark. Check out this edit where many skilled skaters showed up from across Europe and North America to tear into the street course and bowl competitions and earn straight up cash!
Final Results
Bowl
1. Alex Hallford (UK)
2. Robin Bolian (France)
3. Mason Merlino (USA)
4. Kalle Berglind (Sweden)
5. Martino Cattaneo (Switzerland)
6. Tyler Edtmayer (Germany)
7. Simon Karlsson (Sweden)
8. Julien Benoliel (France)
9. Willis Kimbel (USA)
10. Bjørn Lillesøe (Denmark) – (was in hospital with his buddy Dannie Carlsen & missed the finals)
Best Trick – Bowl
Bjørn Lillesøe – Alley-oop bs bonless on the extension
Alex Hallford – Kickflip wallride fakie ollie back in on the extension
Simon Karlsson – Blunt nosgrab fakie on the extension
Jordan Thackeray – Boardslide to bs lipslide
Santino Exenberger – Nollie bs heelflip disaster revert
Street
Overall Ripper Zone 1 – Robin Bolian
Overall Ripper Zone 2 – Norbert Weitenbacher & Daniel Ledermann
Overall Ripper Zone 3 – Daniel Ledermann
Independent Truck Co. has just released their 2016 Spring/Summer catalog of trucks and goods. Check out the line right here, right now.
Venture Trucks just dropped Brandon Biebel's official welcome clip along with his own signature truck. Have a look!