Up For Review

Dennis Busenitz, Frank Gerwer, Dan Plunkett hit the streets of San Francisco for the new Spitfire Wheels Arson Department Spring '15 Catalog.
---
---
---
---
The newest release from Krooked takes it back to the Zeroks Machine for an all new pro series along with new pro one-offs from Cromer, Gonz and Worrest. Then Anderson, Worrest, Sebo & special guest Jake Johnson return to Korea for the 'Selfie Sticks & Korea Tricks' the remix.
---
---
---
The Richer Poorer brand began in 2010. One of the most important things to consider as you're entering any market is who you choose to associate with your brand. For it's Skate Marketing Manager, RP chose a long running major player in both skate and art design in Chris "Dune" Pastras.
"A friend of mine suggested myself to help them with launching a skate related ambassador program. I took one look at the branding, the product, and the people already involved and said yes. I knew it was solid and something that would appeal to the creative types in my circles."
---
---
---
Since signing on in the Fall of 2014, Pastras has been tasked with introducing RP into the skate community. When asked if there would be an RP skate team or a collection of Ambassadors he explains, "Closer to Ambassadors then a "competitive skate team". We call it the RP Athletic Club, even though there isn't much Athletic about it. Think of it more as the gym club from the '20s where you have your handball game, a swim, a martini lunch, and a good meal."
---
---
And what should we expect to see from RP in 2015? "We just launched the Spring Lookbook and season, we're adding Christian Maalouf from Weekend as our first Athletics Club member besides myself, a couple more steezy people are to follow with some content around them, and we have a special project with Monster Children that will be announced shortly. Check the blog out at richer-poorer.com to follow our activities."
Brock, Donnelly & Busenitz are winning at finishing last with the new champion series, Ishod takes it back to the 80'S on some new embossed slicks, Chima & Davis go floral, Jake teams up with Real X Adidas, and Davis pens all the captions for a new batch of Morford photos for the new Spring '15 Release from Real.
Seasoned Syndicate collaborator and Vans Syndicate pro Jason Dill returns this season with an OG Authentic "S" emblazoned with Dill's own original doodles and pen drawings on an off-white canvas silhouette with classic blue foxing and a red heel tab.
His doodles incorporate his friends' names and icons from Dill's past and present. On the tongue, he added his elementary school photo, which was used for the launch of his skateboard brand, Fucking Awesome.
The right foot of the Vans Syndicate Jason Dill OG Authentic "S" features the clean photo and on the left, the board graphic is pictured all scratched up from skating. The shoe comes inside a matte white shoebox with Dill's doddle art.
The Vans Syndicate x Jason Dill project launches worldwide on February 7th exclusively at authorized Vans Syndicate dealers.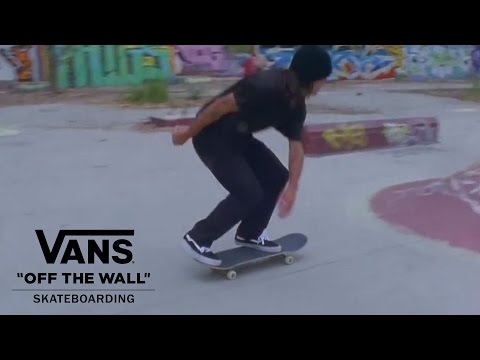 ---
On January 10th, Vans released the Sixth Generation of the Vans TNT franchise for Tony Trujillo. The TNT SG connects Tony's on-board performance with Vans Pro Skate product performance, offering unrivaled control in Vans' legendary Original Waffle Outsole, superior boardfeel in Vans' Pro Vulc Construction and light, predictable cushioning in Vans Ortholite sockliners.
---
---
The new TNT SG​ are available in four colors: Black, Scarlet Red and Navy, plus an exclusive Vans x Antihero edition to celebrate the 20th anniversary of Antihero Skateboards. Tony honors his favorite guitar, the Gibson SG, with custom TNT SG guitar pic logo logo graphics found on the tongue label.
---