Latest News
Isaac McKay-Randozzi has posted an interview with Colin Read about the making of 'Tengu' for My Dumb Luck. Check it out.
As fall has almost completed its turn to winter, Fourstar Clothing debuts the Brian Anderson Holiday '13 collection including Anderson's signature parka, available now at Fourstar dealers.
B.A.'s new collection consists of the Anderson Jacket: a quilted military parka with removable faux fur hood trim (available in Navy); the Anderson L/S Woven: a cotton chambray button-down with Brian's hand-drawn "4" repeat print (available in Navy Chambray and Brown Chambray) and The Anderson Pant: a traditional workpant in lightweight stretch twill (available in Black, Coffee and Brick). Each piece is finished with the Brian Anderson signature trim package.
Check out the entire Holiday 2013 offering including hats, bags and other accessories and find your nearest Fourstar dealers at fourstarclothing.com.
Transworld caught up with Zered at home in New York City to get the low down on their December 2013 cover. Pool missions usually aren't easy—finding the location, getting access granted, having to drain the sucker—and then skating it. It took multiple trips to get this switch hurricane. You'll have to wait for Zered's part in the new TransWorld video coming next summer to see the make!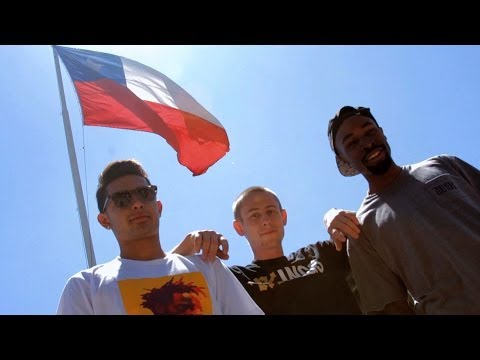 Earlier this month Chaz Ortiz, Travis Glover and Brandon Westgate headed back down to Santiago, Chile for more demos, more signings and more madness. Check out the evidence from Zoo York.
When Powell-Peralta manufactured the limited-edition Bones Brigade decks this year, they had some minor cosmetic blemishes and couldn't sell them as first quality. They're now offering these Bones Brigade BLEM decks mounted in high-quality shadowboxes – perfect for collectors and holiday gift-giving. Pre-orders are open now. These decks start shipping Friday, December 6th.
Also, the Bones Brigade elite team riders will each be autographing 25 BLEM decks from the first colorway. George Powell and Stacy Peralta have also signed five of each deck. All of these signed decks will be offered in shadowboxes, and $100.00 of every sale will go to the Tony Hawk Foundation to help build public skateparks in underprivileged neighborhoods. If these sell out, a very limited quantity will be offered in the second colorway. They can be found in the new VAULT on the Bones Brigade website, along with other hard-to-find Bones Brigade items, including film posters and more.
Don't forget to pick up a copy of Bonus Brigade which was released on October 25th on DVD, HD digital download, and SD digital download. It's the perfect follow up piece to Bones Brigade: An Autobiography.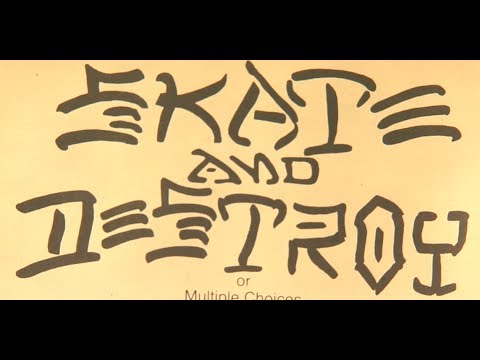 We're sure you will enjoy Bonus Brigade, as it adds a new layer of history and commentary on Stacy's groundbreaking team of skateboarders and the eras of their reign. Bonus footage includes: Unseen interviews, stories, and interactions on the set, unseen action footage, street skating, and Red carpet highlights from the Sundance and Santa Barbara film festivals.
Have a look at this exclusive Kingpin/Vans video part with the UK's Kris Vile that accompanies his 14-page interview in Kingpin's December issue.