Latest News
For this edition of Typical Culture's "Grip It & Rip It", Trevor Ward sets up a fresh deck in Downtown San Diego and cruises around the city to break it in.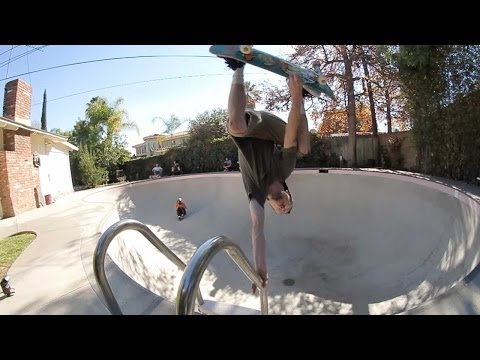 Ben Raybourn one a hell of a great 2013 and by the looks of his "Welcome to the Nike SB team" video above, it appears that he's destined for another blazing twelve months of blowing minds. Amazing skateboarding, amazing skateboarding. Congrats Ben!
The Sheckler Foundation has announced its top four finalists within the 2014 "Be the Change" initiative. Ryan Sheckler's "Be the Change" initiative was created to help injured action sports athletes and kids in need. From the submissions made to "Be the Change," four lucky finalists have been chosen and placed on the Sheckler Foundation's site to raise greater awareness for their individual causes. The finalist that receives the most votes by Monday, March 17, 2014 will receive support from the Sheckler Foundation, which includes funding up to $10,000 to make their project a reality.
From left-to-right, top-to-bottom: Peach's Neet Feet; Complete the "On the Grind" Documentary; To Autism with Love (TAWL) and Equipment for "Skate Club" for Kids
Professional Skateboarder and Sheckler Foundation Founder, Ryan Sheckler says, "We had numerous entries and it was hard to narrow down the finalists, but we believe these were the most compelling and can help change or inspire the lives of so many people. We hope you can help make an impact with these guys by voting for the cause you'd like to see 'Be the Change'."
Here are the top four finalists and links to watch the causes:
To Autism with Love (TAWL) – Providing care packages for less fortunate families who have children on the autism spectrum.
Complete the "On the Grind" Documentary – A powerful documentary in bringing light to skaters who use skateboarding to elevate themselves from poverty.
Equipment for "Skate Club" for Kids – "Skate Club" of the Boys & Girls Club in Sheboygan, WI are working to raise funds to grant kids skateboarding gear.
Peach's Neet Feet – Custom hand-painted shoes are made for kids fighting through serious illnesses.
Having helped numerous different causes and individuals over the years, the Sheckler Foundation is on a mission to empower people to "Be the Change." To view the videos online, learn more about each of the finalists and for additional information, visit shecklerfoundation.org. Voting ends on Monday, March 17, 2014 and the winner will be announced on the following day, March 18, 2014.
Brad McClain aggressively tears through some transition in this week's Mag Minute. Film/Edit: Josh "Peacock" Henderson.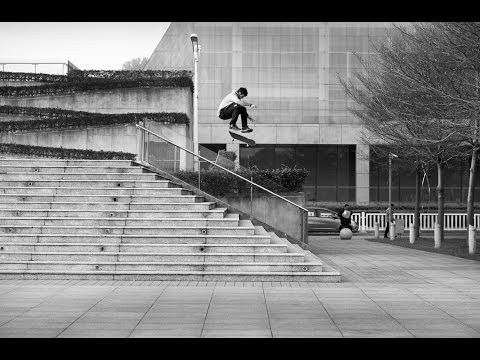 DC Shoes and Chris Cole celebrates the release of an all new shoe that blends lightweight technology with durable features, the Cole Lite 2.