Latest News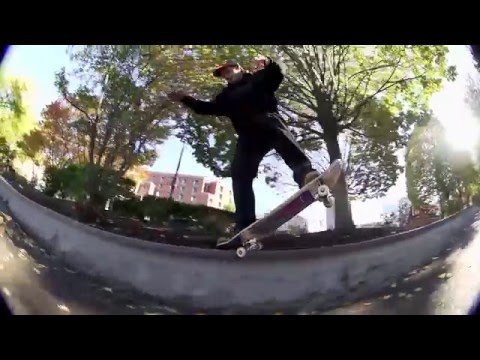 Zoo York proudly presents, Ivy League, starring East-Coast technician, Gavin Nolan. Filmed on location in Boston, Philadelphia and New York City.
Welcome to the working week. Manolo's Tapes got a hold of some classic enjoi footy in commemoration of the brand's 15th year anniversary.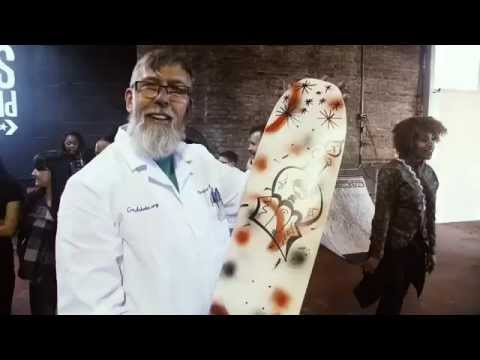 Converse has announced the return of the Cons Project, a series of global community workshops with a DIY focus built by experts in the worlds of skate, art and music to inspire creativity. Following the success of last year's program, the growing initiative will now encompass a free, hands-on workshop series throughout six cities, as well as an expanded Cons Project digital community. This year's Cons Project will run from December 2015 to May 2016, with live workshops slated to debut for the first time in Austin and Chicago, and return stops in Los Angeles, New York, Boston and Toronto over the next five months.
As a unique digital platform for interaction and inspiration among the skate and art communities, the online Cons Project community will serve as a DIY resource that will feature step-by-step video tutorials and original video content; profiles of Cons Project mentors and Cons Skate Team ambassadors; and an interactive, digital community zine that allows members to highlight and share their DIY and creative efforts.
Cons Project Dates and Locations
December 12, 2015 – Austin
"Create a Skate Deck" – Learn how to size, shape, and design skate decks from accomplished skateboard manufacturer Paul Schmitt of CreateASkate, designer Josh Row and Cons Skate Ambassador Don "Nuge" Nguyen
February 6, 2016 – Boston
"DIY Skate Spot" – Learn how to build skate structures with concrete at a DIY skate spot with accomplished builders Tom Dupere and Noah Powell, and Cons Skate Ambassador Tom Remillard
March 5, 2016 – Chicago
"Creative Recycling" – Learn how to repurpose used skate decks and build your own furniture with designer Andy Vasquez and Cons Skate Ambassador Mike Anderson

March 19, 2016 – Toronto
"Building Skate Structures" – Learn how to build a skate structure with accomplished builder and designer Dan Bergeron, and Cons Skate Ambassador Kenny Anderson
April 2, 2016 – Los Angeles and May 7, 2016 – New York
"Skate Photography & Zine Making" – Learn how to shoot rad skate photos and make your own zine from professional skate photographer Joe Brook, zine expert Jai Tanju and Cons Skate Ambassadors Kenny Anderson and Aaron Herrington
To register for a workshop and explore the Cons Project community, visit the official CONS Project website.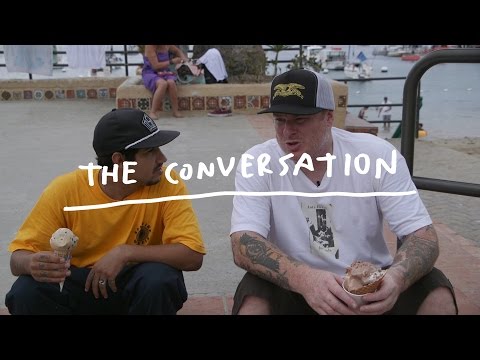 Join Robbie Russo and Jeff Grosso for "The Conversation" while cruising around Catalina island along with a look at the latest release of skate goods from Antihero.
Route One caught up with Rodney Mullen while he was in the UK on the Globe Footwear EU Trippin' tour earlier this year for this exclusive Route One interview.
In this interview, they cover with Rodney; his involvement with Globe footwear, his injury, how he is moving forward from it and the possibility of him filming again. Be sure to catch Part 1 of this interview next week.
While checking out the Levi's Skateboarding build project in Pine Ridge, SD, the guys went out and found some spots away from the parks. Follow Josh Matthews, Pat Moran, Marius Syvanen, Joey Pepper, and Jerry Mraz around South Dakota, from the newly built parks in Pine Ridge to the streets of Rapid City.