Latest News
Dave Bachinsky drops over a minute of unseen footage for the newest Venture Trucks Always on the Grind clip.
Legendary skateboarder Tony Hawk and renowned singer-songwriter and musician Ben Harper came together for a press conference at The GRAMMY Museum at L.A. LIVE in Los Angeles this week to launch the second annual Boards + Bands auction to benefit at-risk youth.
During the press conference, which was held in the museum's Clive Davis Theater, Hawk and Harper revealed all of this year's board collaborations, including Sir Elton John and Bernie Taupin "Candle In The Wind"/Chris Cole; Daft Punk "Technologic"/Aaron "Jaws" Homoki; Panda Bear "You Can Count On Me"/Andrew Reynolds; Ben Harper "Pleasure and Pain"/Christian Hosoi; and Mick Jones and Paul Simonon of The Clash "London Calling"/Tony Hawk.
The Boards + Bands initiative brings together the worlds of skateboarding and music to benefit the work of the Tony Hawk Foundation, which helps bring high quality public skateparks to underprivileged children in low-income communities. The chosen recording artists have hand-written the lyrics on one-of-a-kind skateboards from each skater.
"The second annual boards and bands has arrived!" said Harper. "I couldn't be more proud of the work we've done at the Tony Hawk Foundation—it is an honor to serve as a member of the Board. Skatepark building is community building, so please help us spread the word about this year's auction. Thank you!"
The second annual Boards + Bands auction has officially launched via eBay and will be open for bidding until December 15th at 7pm/PST. These boards are one-of-a kind collectors items which any musical or skate enthusiast would be excited to own. They also make for the ultimate gift this holiday season.
Last year's Boards + Bands auction raised over $126,000 for the Tony Hawk Foundation, and this year Hawk and Harper hope the auction surpasses that.
"It's exciting to present another amazing group of unique boards," said Hawk. "The combination of top skaters and musicians has resulted in some one-of-a-kind works of art, all being auctioned to help build skateparks."
These special collaboration skateboards will be on display at The GRAMMY Museum through the end of the auction on December 15th. The GRAMMY Museum is located in the L.A. LIVE district at 800 W. Olympic Blvd., Los Angeles, California 90015.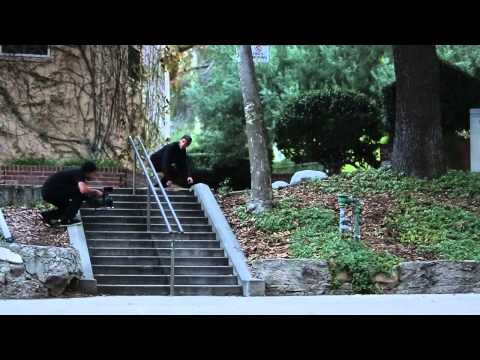 DC's "Nyjah Fade To Black" video part included five minutes of some of the gnarliest skateboarding in history. Easily one of the best videos in 2013, take another look in this raw and uncut edit that's filled with alternate angles, more slams and other unseen clips.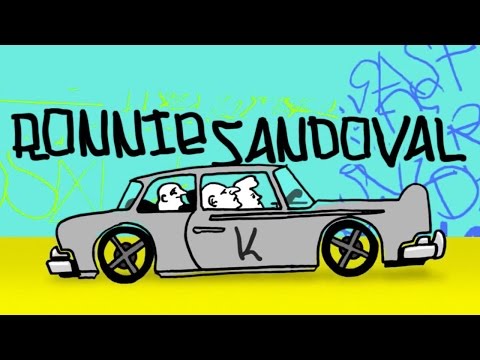 Krooked Skateboarding has welcomed Ronnie Sandoval to the team. Watch the turf get killed.
Chocolate Skateboards introduces the Chunk Cities collection bringing you Los Angeles, New York, San Francisco and Las Vegas in Chocolate chunk style.
Pieces include the Cities Crew eco fleece (organic cotton & recycled materials) in navy (Los Angeles), red (San Francisco) & black (New York); Cities Snap Back hat with raised City Chunk embroidery in the front and Chocolate Red Square logo in the back; the Cities Pom Pom Fold Beanie and Cities Socks each coming in favorite city team colors.
You can find the Chocolate Skateboards Chunk Cities collection at your local skate shop and the Crail store soon.
The Tent City iTunes release includes the original Tent City video, all the video extras that we're included in the original DVD, plus a new 10 Year Anniversary audio commentary version with the whole team reflecting on the month-long trip 10 years later. John Cardiel, Tony Trujillo, Peter Hewitt, Frank Gerwer, and Julien Stranger are featured in this epic month long road trip in Australia, sleeping under the stars, traveling with friends, and skating the whole time. Get on it!