Latest News
Bones Bearings has posted up another commercial that first aired during Tampa Am 2015. This one features Chris Blake and was filmed by Kevin Perez and Shane Darnell. Edited by Vern Laird.
While on the Levi's Skateboarding skate park build in Pine Ridge, South Dakota, Jerry Mraz took some time to show the kids how to build their own things to skate. This feature shows a quick how to for a bank to ledge in an abandoned barn on the Pine Ridge reservation.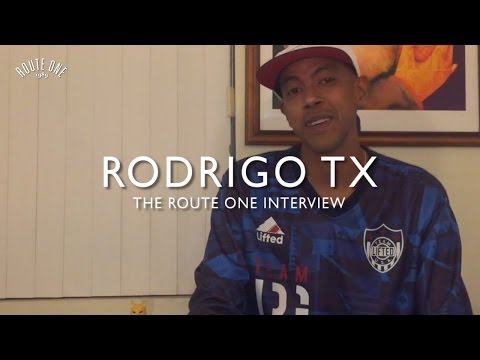 Rounding off Route One's series of exclusive '1947' themed LRG interviews is none other than Brazilian street skating legend Rodrigo Teixeira.
Born & raised in Sao Paulo 32 years ago, Rodrigo TX burst onto the international scene back in the late 90's, in the then fiercely contested Prague Mystic Cup, before gaining places in the illustrious eS and 'The Firm' skate teams.
In this exclusive interview he discusses these early days, his time with Flip and subsequent move to DGK, hanging with lance, staying productive and all things LRG.
The DC global team puts it down in Latin America. Featuring Wes Kremer, Cyril Jackson, Chris Cole, Mikey Taylor, Evan Smith, and more via The Berrics.
Typical Culture and Crap Eyewear spent the day cruising around San Diego with Crap family Chris Gregson and Truman Hooker. Hitting up WSVT, A few crusty alleyways, and ending the day at a D.I.Y. spot.