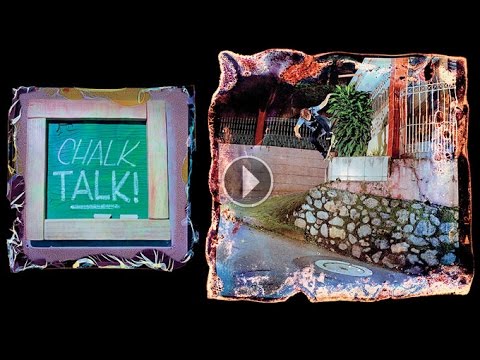 The essence of Chalk Talk contains so much passion and heart, it's kind of difficult to explain its true meaning.
But maybe Taylor McClung, Ryan Reyes, Shawn Hale, David Loy, Clive Dixon, Trevor McClung, and a few others can help translate it in this new Chalk Talk edit from their voyage to Colombia.
Get your hands on Issue #129 of The Skateboard Mag for the article that ties into this edit that was filmed and by Adam Mills.