Latest News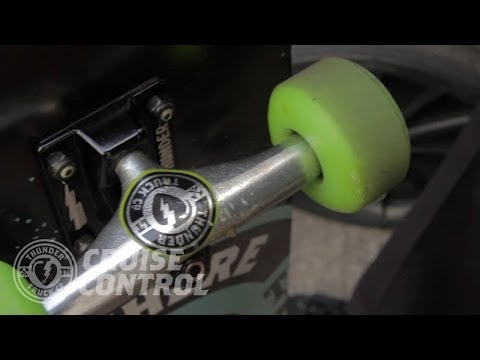 Thunder Trucks just dropped a new site and videos for their all new Thunder 143 truck which features a quicker, more responsive truck for thinner boards. Dig in!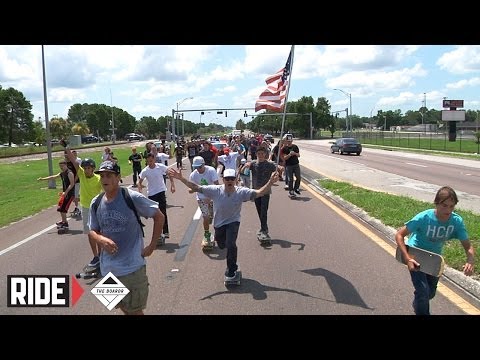 It was a beautiful day to be both a skate rat and skate nerd in the city of Lakeland, Florida for Go Skateboarding Day. The Smithsonian, Polk Museum of Art, The Boardr, and IASC teamed up for the Innoskate program and taught everyone new things, regardless of your new or seasoned veteran status as a lifelong skateboarder. Rodney Mullen, Elissa Steamer, Professor Paul Schmitt, and many other Floridians joined in on the fun!
Marseille, France's renowned Parc du Prado skatepark continues to deliver heted skateboarding sessions several decades after it was first built. This past weekend the SOSh Freestyle Cup brought together bowlriders from all over Europe and distant lands to compete on the shores of the Mediterranean Sea. At the buzzer it was Brazil's Pedro Barros that emerged the winner and 5000 Euros richer. Head on over to ISU's website for a recap of the action by the man of travel, Emile Janicot.
Final Results
1. Pedro Barros 5000 €
2. Danny Leon 4000 €
3. Greyson Fletcher 3000 €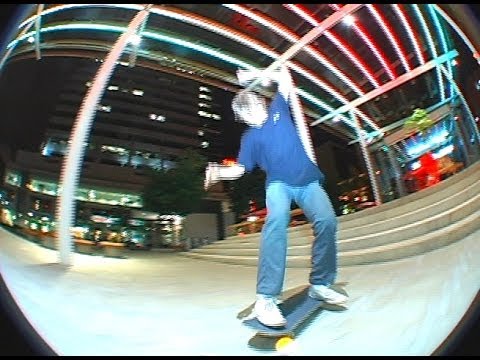 Premiering sometime this August, Fun While It Lasted is a Portland based skate video by Tom Bender that features the ill skills and talents of several skater with roots from the Pacific Northwest. Watch the teaser and get set for more footage of Sebo Walker, Mark Gutterman, Dane Brady, Willis Kimbel, Brian Baca, Mile Grube and others to melt your face later this summer.
In the final part of Keith Hufnagel's Epicly Later'd episode, Keith juggles the responsibilities of pro skating and starting HUF, the brand that began as a backup plan, but took on a life of its own. He also looks back on some of the people who helped him most over the course of his career, and begins to do the same for the next generation of skaters. After you watch this episode it's easy to understand that we need more skaters involved in running the core business of skateboarding. Cheers HUF!
Bailgun issue #17 is now online for your viewing pleasure. Click on the image below to enlarge the pages and dig into this quality skate zine which is based in Germany.