Latest News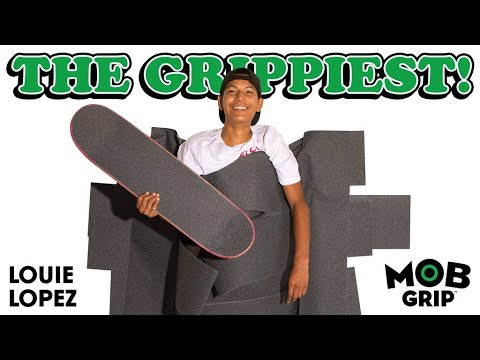 Check out the process of taping Louie Lopez to the wall with The Grippiest, for his latest MOB Grip ad.
Vans' pinnacle performance skate offering, Vans Pro Skate ArcAd, returns this holiday with a special limited-edition release of Pro Classics by iconic skateboarding label, Santa Cruz Skateboards. Designed in collaboration with revered Japanese artist and Vault by Vans designer Taka Hayashi, the Vans Pro Skate ArcAd Santa Cruz x TH collection celebrates decades of classic design heritage to honor some of the most renowned skateboarding mottos and motifs of all time including Santa Cruz's bold slogan, "Skateboarding Is Not A Crime." Santa Cruz Skateboards remains a pioneer of the industry, having created the most cherished deck graphics in skateboarding history since the early 80s.
Blending Taka Hayashi's meticulous craftsmanship of premium materials and bespoke embroidery detailing, the Santa Cruz Pro x TH Skate capsule showcases an Old Skool Pro ArcAd and Chukka Pro ArcAd in rich leather and suede iterations, highlighting original artwork by Hayashi and logos by Santa Cruz Skateboards.
Available to select Vans Pro Skate accounts worldwide and limited to 600 individually-numbered pairs on Saturday, October 28, the Santa Cruz x TH capsule brings elevated design to the Vans Pro Skate line, highlighting the following features:
• Enhanced Vans Pro Skate UltraCush HD sockliners to provide the ultimate comfort and support
• Vans' original Sidestripe and Santa Cruz graphics, including the famed "Skateboarding Is Not A Crime" slogan displayed on the foxing of each style, along with original skull artwork by Taka Hayashi
• Constructed with the highest quality suedes and leathers; offered in Old Rose and Oatmeal tones with black foxing and waxed cotton laces
• Original Santa Cruz label woven on the tongue and heel scab

Inspired by skateboarding culture throughout his childhood, Hayashi remarks, "Santa Cruz's endless archive of awesome skateboard graphics, logos, and fonts that defined the 80's skateboarding scene left a huge impact on me as an emerging artist and a skater. I really looked up to their style and artists like Jim Phillips, whose signature artwork continues to inspire me to this day." This collection marks Taka Hayashi's first-ever Vans Pro Skate project, following the release of his 18th season of Vault by Vans designs this past September.

Vans Pro Skate ArcAd Santa Cruz x TH capsule will be available on October 28 at select Vans Pro Skate accounts worldwide. To find out more information, visit Vans.com/ArcAd and follow at @VansArcAd.
Our good friend, proponent for skateboarding worldwide, and lifelong skateboarder, Sasha Steinhorst needs your help. He has been fighting a form of cancer called Parotid gland adenocarcinoma since 1992 and has been kicking its ass. In March 2017, doctors discovered another form of cancer in his jaw bone. Major surgery was the only option for him and surgeons had to cut out part of the jaw bone then replace it with his fibula to reconstruct the jaw along with plates and screws.
An 11 hour operation, 7 days of recovery, 21 days on a feeding tube, soft food only and home bound for 2 months with around projected 9 months for recovery – as you can imagine, this isn't easy to deal with. As much as Sasha has a strong positive outlook, I can tell the internal struggle is tough on him not being able to properly swallow or do the things he once could do.
Based on the risk of having to eat out of a tube for the rest of his life, Sasha has refrained from taking radiation treatment. Instead Sasha is focused on a complete lifestyle change. Continued daily regime of RSO Cannabis oil, High Protein natural plant based diet, High vitamin IV supplements, physical therapy, swallow and speech therapy and as much daily exercise as he can endure.
The current round of procedures totaled over $340,000 in hospital and doctor bills associated with the last surgery. Medical insurance helped to pay for most, but not all of associated medical costs. However, this also does not factor in co-pays, travel costs to UCSF, lost wages during recovery, current living bills, etc, etc. Even with Medical and DI Insurance, it's almost impossible to cover the burden of associated costs.
We'd like your help in trying to reach a goal of $25-30K. The money donated will help to repay his current and continuing medical and associated costs.
Any donation would be truly appreciated and please help promote this GoFundMe effort on your social media and with friends and family who know Sasha. Thanks so much!
– Don Brown and Skate Daily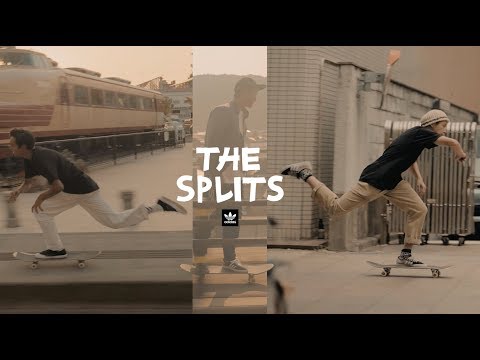 Journey to Tokyo and beyond in this creative visual piece from international traveler and filmmaker Patrik Wallner. 'The Splits' showcases the adidas Skateboarding Japan team and introduces their newest team rider, Shin Sanbongi. Featuring: Kota Ikeda, Laurence Keefe, Yoshiaki Toeda, Issei Kumatani, Seimi Miyahara, Hiroki Muraoka and Shin Sanbongi.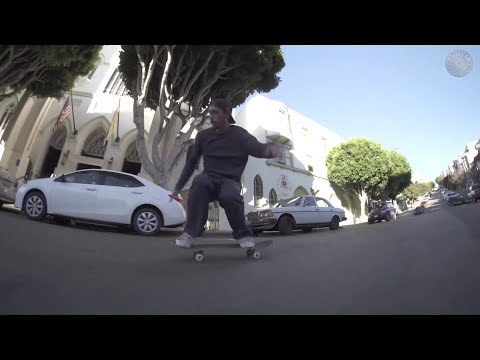 Many of the SF Bay Area spots get destroyed in this epic assemblage of clips by the Spitfire crew. Check it and let it burn into your brain!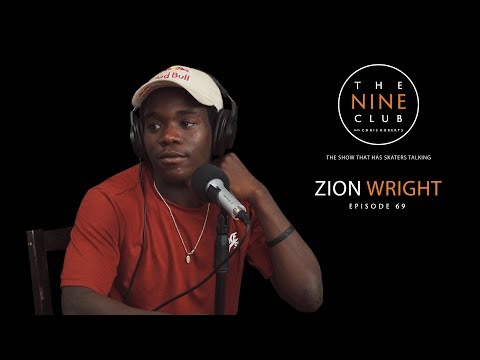 On episode 69 of The Nine Club,  Zion Wright discusses growing up in Jupiter Florida, getting into skating at 4 years old, going to Woodward and getting flowed by Karl Watson's Organika, moving to Long Beach, getting on Real Skateboards, non-stop traveling, skating for RedBull, Nike SB and much more…