Latest News
Alex LeGolvan carves some unique lines through various urban settings in this latest clip from Roger Skateboards.

Zack Dowdy put together this edit of Willis Kimbel, Chris Gregson, Tom Remillard and more raging in Copenhagen for another installment of 'The Sesh' for The Skateboard Mag.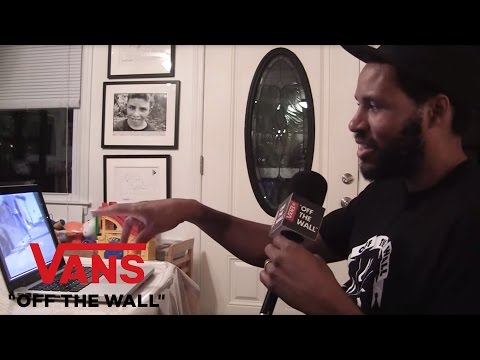 Since filming is in full swing for the Vans video 'Adventures With Chris' has taken the opportunity to sit some of the team down to look behind the skating of some of their earlier parts.
Ray Barbee discusses his part in Powell Peralta's 'Ban This' from 1989 and how filming for skate videos has progressed over the years.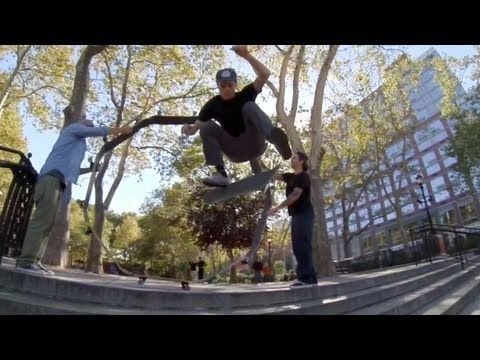 Mark Gonzales and the Krooked crew met up and surprise Brad Cromer with his well-deserved pro model in the form of Gonz' "Circle Board." Kick back and watch six minutes of rad skating, sketchy slams and fun through the streets of New York City all set to "Take Five" by jazz great Dave Brubeck. And be sure not to miss the ender.
Black Label and Beer Savage have collaborated on a pair of decks and to celebrate, they are hosting a party at the Saint Archer Brewery in San Diego. Those 21 and over are welcome to roll by Saint Archer Brewery on Friday, October 11th from 7pm to 11pm.
Alex Midler's Roll-A-Thon to benefit the Johnny Kicks Cancer Foundation and the fight against childhood Leukemia is back for the third year in a row. Just a few weeks away, this important charitable event is coming up quick and takes place at the Volcom headquarters in Costa Mesa, CA on Sunday, October, 20th from 12-6pm. The address is 1740 Monrovia Ave. Costa Mesa, CA 92627
Show up and roll for a great cause. There will be prizes, raffles and pros from Real Skateboards, Nike, Volcom and many more.
Get the full details and donate for a chance to win huge prizes from Volcom, Real, Woodward and more at the official Alex Midler Roll-a-Thon website.