Latest News
Mike Powley gets the spotlight in this week's Slay Sunday from MannySlaysall.
Max is draining, but he means business. He's as streetwise as a Runangian can get, he can out skate-nerd the best of them and when the gauntlet is thrown down he holds his own. He's a formidable force and he's still not afraid to bring the punishment. We're proud to bring you Max Couling's full-length video part, brought to you by Nike SB X Manual Magazine.
It has been over 20 years since construction crews walked away from The Aspotogan Sea Spa Resort a multi-million dollar resort project on the coast of Nova Scotia, Canada, never to return. Half completed, the building sat empty and abandoned in the wild wilderness of the maritime coast…until now.
Ryan Decenzo, TJ Rogers, Joey Brezinski, Cody Lockwood and a crew of some of the best skaters in North America convened on this neglected piece of prime real estate in early September on an ambitious mission to bring new life to the forgotten resort by transforming it into the ultimate skate retreat. With no limits and a little help from their friends – legendary park builders the Zenga Brothers and director Alex Craig – the crew worked tirelessly to create a skate park unlike any other by building custom features using materials found around the resort, spanning across three floors and 175,000 square feet of smooth concrete.
From the darkest, shadowy depths of the building's idle interior to blazing sunsets over a custom-built concrete bowl and the resort's uncertain future, this was a once-in-a-lifetime trip.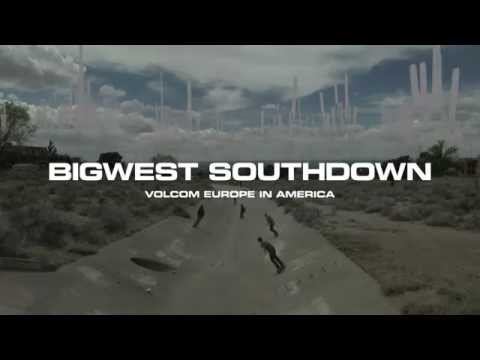 Get ready for the "BigWest SouthDown" full edit that will be released on December 11th featuring the Volcom Europe skate team while on their skate trip in America. With Axel Cruysberghs, Daan van der Linden, Harry Lintell, Alain Goikoetxea, Eniz Fazliov.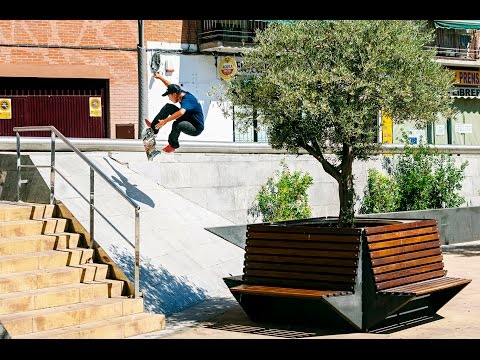 The Arnette Skateboarding team travels to Spain to spend a few days exploring the streets of Madrid. Check out Pat Duffy, Scott Decenzo, Javier Sarmiento, Sierra Fellers, Cristian Sanchez, Willy Santos, Alain Goikoetxea, Danny Leon, and Fries Tallieu in this first of two parts of "Family Vacation: Madrid".
Over the month of December, Skateistan is hoping to raise $60,000 to help keep them rolling into next year. Skateistan has big plans for 2015, so this is their biggest fundraising goal to date and they need your help to get there!
They only reach out to our supporters for donations a couple of times a year; this is your chance to make a huge difference in the life of a child.
Why? It matters for kids to have safe places to play, especially those living in difficult circumstances or in a conflict situation. In places like Afghanistan, Cambodia, and South Africa, the streets aren't a safe place for children. Everyone knows the value of a warm meal and school supplies, but Skateistan's programs provide all that and more. Children deserve more – they deserve a childhood. They deserve an escape from the realities and stresses of growing up in an extremely difficult setting.
That's where Skateistan comes in.
Recently, Skateistan was featured on a special 25th anniversary edition of CBS 'Courage in Sports.' They are really excited about the feature, and it does a brilliant job at telling the story of Skateistan and capturing the magic that is happening there. Watch it to learn why Skateistan is so special, and keep the magic happening by making a donation!