Derek Rinaldi

New Jersey's Dillon Constantine is next the latest am to be highlighted for a video check out from Transworld.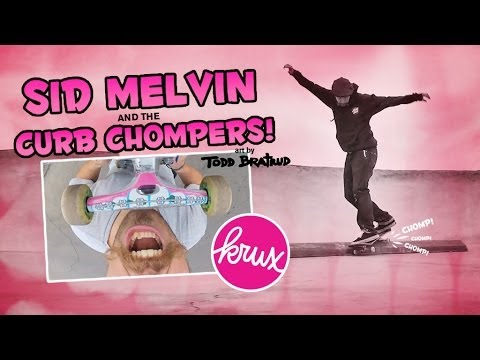 Sid Melvin handles all kinds of slappy variations for the new Curb Chompers by Krux Trucks. The Chomper truck features artwork by Todd Bratrud and even include a sticker pack of grills, gold teeth and braces that fit on the teeth!
The first part of CASTE's collaborative project focusing on the history, perspectives and approach surrounding the identity of France based, Magenta Skateboards. During travels to Paris, Bordeaux and San Francisco over the past year, Magenta's Soy Panday, Vivien Feil, Leo Valls, Jimmy Lannon, Ben Gore and Yoan Taillandier have helped illustrate the ideas that embody a brand pushing in their own direction.
In conjunction with this collaborative video piece, CASTE released a special jacket and hat which, while Magenta created a board for their summer line (including a DVD of the collaborative film series).

Get the scoop on Riverside's low key killer Braxton Powers. From working two jobs, to commuting out to the LBC to stack clips, Braxton is as hard working as they come. Check out his Roll Call and read a quick interview at Transworld Skate.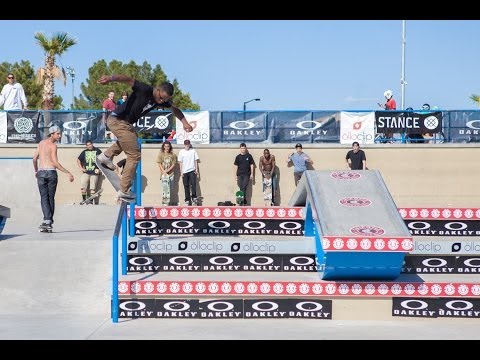 Skaters came from all over the Southwest to the second Element Make It Count 2014 of the season at at Lake Havasu Skate Plaza in Arizona to compete for an experience of a lifetime: a trip to the finals at The Berrics, Element Skate Camp, and a shot at an Element sponsorship! Everyone was ripping, but when all was said and done, it was Dashawn Jordan who took home first place and a trip to the finals.