Bryce Kanights
Thunder Trucks just dropped a new Know Future video with Sean Imes.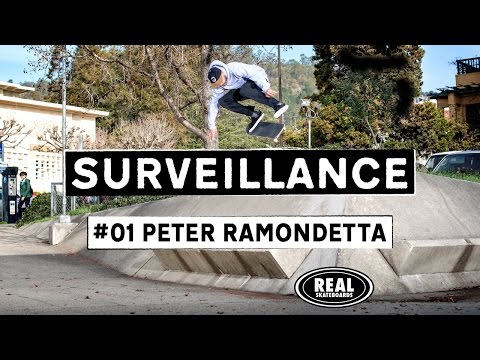 Real Skateboards' new video piece titled Surveillance #01 just went live with Peter Ramondetta. This barrage of sick footage also includes Dennis Busenitz, Ishod Wair, Ernie Torres, and Zion Wright. Dig in!
After bailing his previous runs and sitting in 7th place, Pedro Barros turned up the heat and put the peddle to the metal in his fourth and final run to win the second stop of the Vans Skate park Series. It all played out in his hometown of Florinopolis, Brazil where the crowd in attendance fueled his fire and he delivered. Italy's Ivan Federico held onto second place with a great display of technical ability and style and Kevin Kowalski killed the park in his own unique way and returned to the podium in third place.
Compiled scores from the two Vans Skate Park Series stops has Tom Schaar now sitting in first place in the challenger rankings. The next stop takes place in Vancouver, BC on July 9th.
Final Results
1st Pedro Barros
2nd Ivan Federico
3rd Kevin Kowalski
4th Miguel Oliveira
5th Tom Schaar
6th Alex Sorgente
7th Jack Fardell
8th Tristan Rennie
Vans Park Series Challenger Rankings
1st Tom Schaar
2nd Alex Sorgente
3rd Ivan Federico
4th Cory Juneau
5th Miguel Oliveira
The top five Challengers to emerge from the Mens Park Series Global Qualifier system will challenge the fifteen exclusive Park Series Select Pros in Malmö, Sweden for the inaugural International Skateboard Federation-sanctioned park terrain Vans Park Series World Championships.
Drop by www.vansparkseries.com for the archived webcast feed, latest updates, contest schedules, rider profiles, and follow the action on Instagram, Facebook and Snapchat at @vansparkseries.
Tony Hawk is bringing the 80s back to Kennesaw Skatepark. At least skateboarding's version of that notorious decade. And he's not coming alone.
Hawk and friends have organized the Get Rad For Ray presented by Kennesaw Skateshop charity event to celebrate the life and legacy of one of skateboarding's all-time greats, Ray Underhill. A Wilmington, North Carolina native, Underhill was a member of the infamous Bones Brigade squad of the 1980s, a teammate of Hawk's, and known for his smooth skating style. But his friends remember him best for his kindness, wit, and dedication—his true enduring legacies.
"Ray was a great friend," said Hawk. "We miss him every day, so we're coming to Kennesaw to remember him the best way we know—to skate in his honor while helping others!"
The world lost Ray in 2008, after his long battle with Chordoma, a rare but relentless spinal cancer. To honor his life, Ray's family and friends have joined the City Of Kennesaw, Georgia and Kennesaw Skatehop to host the Get Rad For Ray skateboarding contest and 80s-themed Legends jam session at the Kennesaw Skatepark in Swift-Cantrell Park. This will be a free public event to celebrate Ray with an amazing display of local and legendary skate talent, and to raise funds for the Ray Underhill Foundation, which supports families affected by Chordoma.
Get Rad For Ray presented by Kennesaw Skateshop is a family-style event that will feature a festival area with food and vendors, as well as three different skateboarding events. A free beginners' skate clinic hosted by Kennesaw Skate Shop will start the celebration and get kids new to the Swift-Cantrell Skatepark off to a solid and safe start. An amateur contest will give local talent the opportunity to shine and impress. And the day will conclude with an 80s-themed Legends skate jam, featuring top new talent mixing it up with some of the most famous names in skateboarding—Tony Hawk, Mike McGill, Aaron "Jaws" Homoki, Kevin Staab, Ben Raybourn, Brighton Zeuner, Lester Kasai, Brad McClain, and Lizzie Armanto among them.
"This is an incredible collection of skate talent," said Hawk. "Top names from the 80s, and today—all skating together in one event. If I weren't joining them in the session, I'd definitely want to be there to see it!"
Attendees will have several opportunities to support the Ray Underhill Foundation via donations and raffles throughout the day.
For more info on this great event drop by the Get Rad For Ray page on The Tony Hawk Foundation site.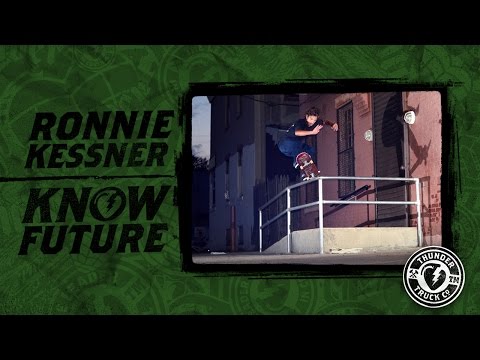 Fresh off a TWS Check Out video part last week, Ronnie Kessner keeps it going with even more footage for the newest Thunder Know Future clip.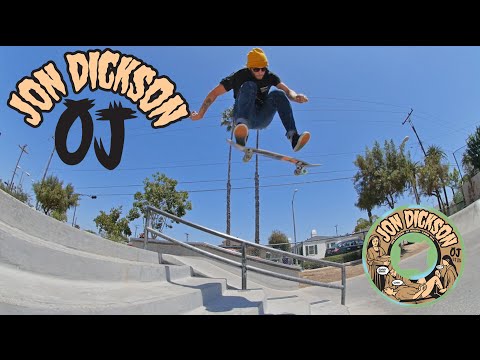 Jon Dickson has a new pro model out for OJ, and it's anything but PG-13. In this clip for OJ Wheels, kick it with Dickson in the LBC as he rips his local park and talks about his new pro "Sorry" wheel for OJ aka, the "Holy Abortion". At least it promotes safe sex.