Bryce Kanights
Enzo Cautela brings the hammers in this part from Bones Wheels.
We recently received a custom IRIS skateboard from George Rocha and set it up and took it for a roll through the streets. For several years now, George has been creating these truly unique one of a kind skateboards from – skateboards! His upcycling process begins with the donations of used skate decks which are then glued together, sliced into slabs, shaped, cut and sanded into an awesome and unique line of 7 different cruiser decks all from within his garage space in San Francisco's Outer Sunset district.
These skateboards are genuinely derived from self-made craftsmanship that liberates old discarded decks (by the hundreds) from clogging up the landfills and gives them new life within a new piece of skateable art. The Point Break model that we received measures in at 27.25" x 7.25" with an effective 17' wheelbase. I set it up with a set of Independent 109s and OJIIIs for a smooth, responsive roll and it quickly brought me back to that embryonic magic rolling feeling as the sidewalk quickly passed beneath my feet as a young kid. So good!
All IRIS decks feature a unique look from each and every board that is produced and they creatively make use of recycled crushed glass which is environmentally friendly, super grippy and allows for the beauty of these original colored veneers to shine right through. Whether you're a collector or looking for a profoundly unique daily cruiser, IRIS skateboards are both functional and favorable, made from skateboarding and a lifelong skateboarder.
Be sure to drop on by the IRIS Skateboards website for more info, photos and video of George's creations and follow socially @iris_skateboards.
– Bryce Kanights

Top and bottom views of the Point Break model




Recycled crushed glass for an environmentally friendly and fun ride.




Recycled crushed glass detail




Point Blank Complete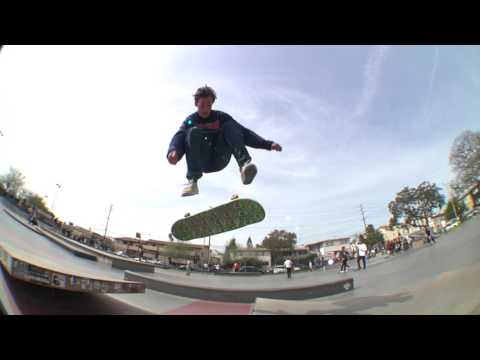 Have a look at this fun edit with Sebo and several Lakai team riders (Jon Sciano, Vincent Alvarez, Mingus Gamble, Danny Brady, Rick Howard and Tyler Pacheco) laced up in Lakai's latest Griffin colorway as they hit Stoner Plaza. Shop the Lakai X Krooked collection right here!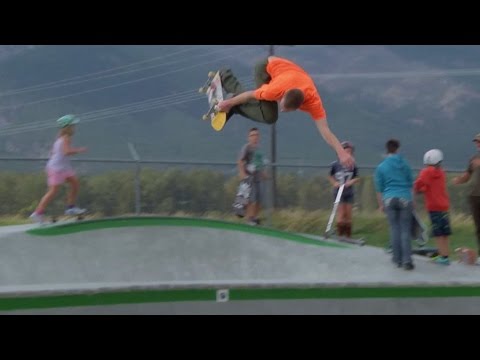 Have a look as Grant Taylor, Ishod Wair, and Cory Kennedy get wild with their own artistic interpretation upon the concrete masterpieces of Montana and Idaho. This is where the road can take you if you let it.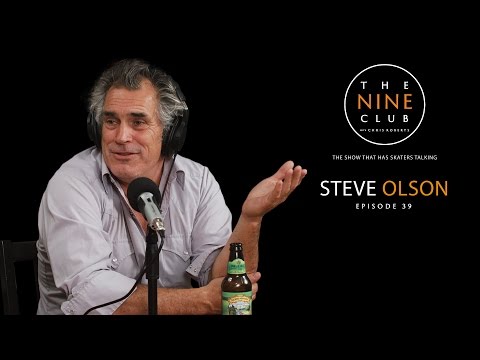 Veteran professional skateboarder Steve Olson discusses getting his first board for Christmas in 1966, turning pro at age 16 for Santa Cruz, making up tricks in his contest runs, winning Skateboarder Magazine's skater of the year, how skating died in the early 80's, playing a Dagger in the movie Thrashin' and much more. Don't miss this episode people!