Bryce Kanights

On the heels of supporting Holystoked and 2er with the DIY build in Bangalore, India and what Jamie O'Brien led in Johannesburg, South Africa, Levi's Skateboarding took to La Paz, Bolivia, this past spring to support Milton Arellano and his efforts to make skateboarding accessible to the greater skateboarding community.
More than 100 volunteers from over a dozen different nations were joined by professional skateboarders Al Partanen, Josh Matthews, David Gravette, Chet Childress, Joey Pepper, Dan Plunkett and Marius Syvanen to help build what is now one of the largest skateparks in all of South America at 2,000 square meters.
Volunteers from outside of the area and pros alike slept for weeks in makeshift huts a few hundred yards up from the build site where they cooked each meal on camp stoves and rested up from sixteen-hour days of pouring and finishing concrete.
The result of endless days and campfire nights is a skatepark that's suited to every level of skating and large enough to support the entire city of La Paz and beyond. While Levi's® helped to make materials obtainable, it's the dedication of Milton, the community of La Paz and the global skateboarding community that made this park a reality. See the results of all of this hard work and catch the entire short film above to inspire you to organize a build in your community.
Vans brings the world's greatest skateboarders to Canada this week with skateboarding's premier bowlriding competition, the celebrated Van Doren Invitational to be held at Vancouver's legendary Hastings Bowl on July 11th & 12th. Top skaters from around the globe will battle it out before a live audience for top honors and their share of US $75,000 purse This event will be presented as a live webcast on Thrasher Magazine on Saturday, July 12th for everyone to view.
The invite-only organized jam format will showcase modern bowlriding's greatest talents, such as current World Champion Pedro Barros, X-Games gold medalist Curren Caples and reigning Van Doren Invitational champion Ben Hatchell, plus top challengers like Grant Taylor, Ben Raybourn and many more.
"It seems like only yesterday that Vans helped to bring the Slam City Jam skate contests to Vancouver's PNE and today Vans Canada is excited to present the Van Doren Invitational as we bring together some of the greatest bowl riders from around the world to the Hastings Bowl at the same location. Don't miss this exciting day in Canadian skateboard history!" – Steve Van Doren, Vans Vice President, Events and Promotions
The 20th Annual Mystic Sk8 Cup wrapped up this weekend in Prague, Czech Republic with plenty of action amongst Europe's top street and bowl riders and few Brazilian, Japanese and American skate nomads as well.
Mens Street
1. Martin Pek $6,000
2. Richard Tury $3,000
3. Ryo Sejiri $2,000
4. Vincent Milou $1,200
5. Tomas Vintr $1,000
6. Konstantin Kabanov $800
7. Maxime Habanec $700
8. Austen Seaholm $600
9. Gard Hvaara $500
10. Marek Zaprazny $400
Ladies Street
1. Leticia Bufoni $2000
2. Julia Brueckler $1000
3. Candy Jacobs $700
4. Petra Hrasova $500
5. Eugenia Ginepro $400
6. Aura Bredart $250
7. Klara Kasparova $150
8. Caroline Dynybil
Bowl
1. Alex Sorgente $3,000
2. Pedro Barros $1,500
3. Danny Leon $1,000
4. Greyson Fletcher $750
5. Mason Merlino $450
6. Vincent Matheron $300
7. Bjorn Lillesoe $200
8. Stephan Boussac $150
9. Murilo Peres $100
10. Martin Jurasek $50
Legends Bowl
1. Christian Hosoi $2,000
2. Pat Ngoho $1,000
3. Sean Goff $700
4. Dave Duncan $500
5. Chris Senn $400
6. Dave Hackett $250
7. David Horvath $150
8. Steve Olson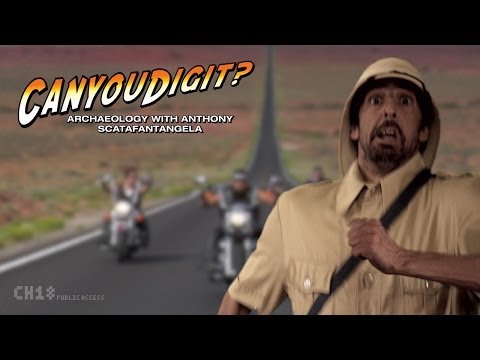 On this week's episode of Can You Dig it, Anthony Scatafantangela uncovers the Lost Lance Mountain guest artist decks. See the episode and all the newest decks from Antihero, only on CH18 Public Access.