Bryce Kanights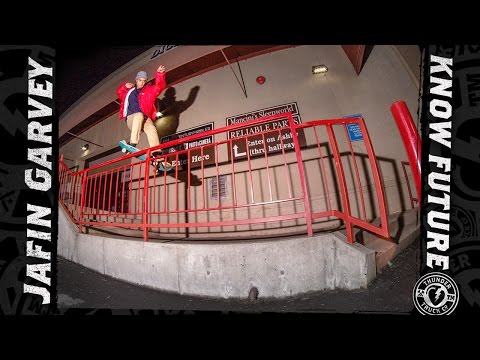 Hitting the Berkeley skatepark, the Stanford Hubba and everything in between, Jafin Garvey comes through with Thunder Trucks' newest Know Future clip.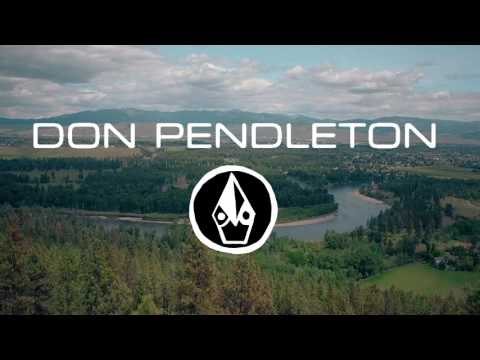 Don Pendleton has collaborated with Volcom for a new capsule of goods featuring his own exclusive artwork which includes nine pieces: 3 T-shirts, 2 woven tops, a sweatshirt, boardshorts, a bucket hat and a wallet. And yes, Don's unique Volcom Stone owl logo is also integral to this collection. Roll the video clip to see and here about this effort straight from the Montana Pool Service compound with Jeff Ament, and Volcom rippers Pedro Barrow and Louie Lopez on board.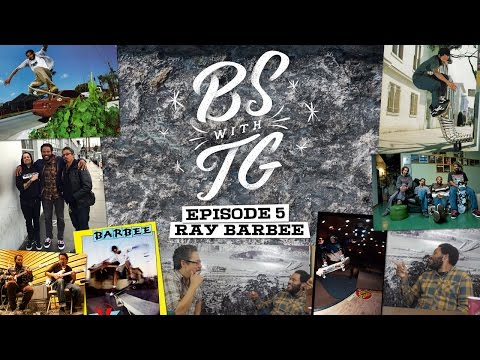 Tommy is back with a new episode of BS with TG featuring special guest and longtime friend Ray Barbee. Hear about their new upcoming album that's in the works, how Ray got into skating and music growing up, plus a special round of 'Know your no-complys' and 'Name That Tune'.
adidas Skateboarding releases the official trailer for its highly anticipated first full-length feature skate film – Away Days. As the visual culmination of more than three years of filming, spanning shoots in more than 90 cities around the globe, Away Days profiles adidas Skateboarding talent, and their individual personalities and style. Away Days captures the breadth of adidas' diverse global and international teams as they travel the world showcasing some of the best skateboarding moments both on and off the board.
Titled by adidas Skateboarding U.S. Team Manager and iconic photographer, Skin Phillips, the film's namesake nods the British futbol term 'Away Days' and compares the team pride and road trip camaraderie experienced amongst its team riders to the diehard enthusiasm of avid futbol (soccer) fans who travel together away from their hometowns to support their team at away games in rival cities.
Anchored by a unique team chemistry and the creative spirit inspired by life on the road, the film features full parts from adidas' legacy pros like Mark Gonzales, Dennis Busenitz, Lucas Puig and Silas Baxter-Neal, along with some of the brand's newest rising talent including Na-kel Smith and Miles Silvas.
Away Days will premiere in Los Angeles in May 2016 followed by a world premiere tour including stops in New York, London, Sao Paulo and Tokyo. Details of the world premiere tour will be announced in the upcoming weeks.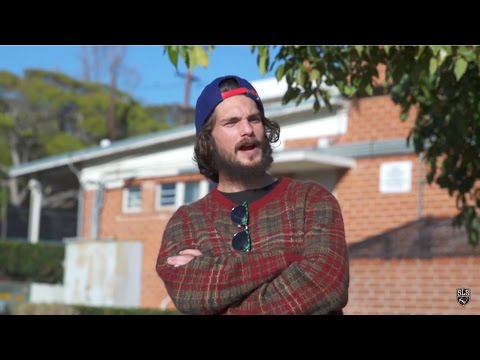 Street League Skateboarding (SLS) has announced this year's dates and locations of Pro contests in the SLS global qualification structure towards the SLS Nike SB Super Crown World Championship. As the official street skateboarding world championship series as sanctioned by the International Skateboarding Federation (ISF), the SLS qualifying contests and the SLS Nike SB World Tour are skateboarding's most prestigious contests in professional competitive skateboarding.
For the second year in a row, SLS will include a Women's Division as part of the SLS Nike SB Super Crown World Championship, allowing the world's best female street skateboarders to compete for the title of World Champ. 2015 was a historical year as eight of the best skaters competed for the highest first-place prize in women's street skateboarding with Brazilian Leticia Bufoni taking the first-ever female Championship.
International fans can watch each event of the 2016 SLS NikeSB World Tour webcasted live exclusively on StreetLeague.com. Fans in the United States can watch SLS on FS1 and customers of participating cable and satellite TV providers may access the live stream through the FOX Sports GO app for iOS, Android, Windows and Kindle devices, as well as on desktops through FOXSportsGO.com. Head over to the SLS site for the complete press release and more info.
SLS Season Dates and Venues
• March 5–6 Tampa Pro – Skatepark of Tampa – Tampa, Florida, USA
• May 21–22 SLS Nike SB Pro Open – Skate Agora BDN I Barcelona, Spain
• July 2 SLS Nike SB World Tour: Munich – Olympic Park – Munich, Germany
• August 28 SLS Nike SB World Tour: New Jersey – Prudential Center – Newark, NJ, USA
• October 2 SLS Nike SB Super Crown World Championship – Galen Center at USC – Los Angeles, CA, USA
FS1 Telecast Schedule
SLS Nike SB Pro Open – Sunday, May 22 (9:30 PM – 11:00 PM ET)
SLS Nike SB World Tour: Munich – Saturday, July 2 (1:30 PM – 3:00 PM ET)
SLS Nike SB World Tour: New Jersey – Sunday, August 28 (5:00 PM – 6:30 PM ET)
SLS Nike SB Super Crown World Championship – Sunday, October 2 (10:30 PM – 12:00 AM ET)