Bryce Kanights
Freedumb Airlines has assembled an all new website featuring its colorful flight crew and complete line of softgoods. Get on board!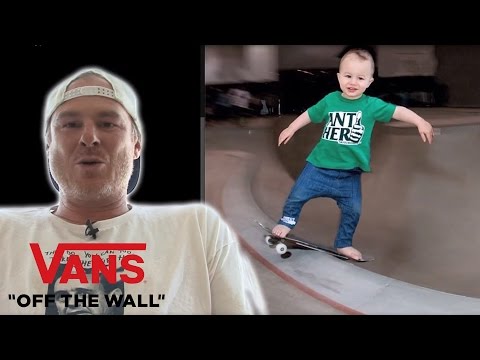 After 35 episodes of Loveletters, Grosso closes out the season 4 finale with a few mini Loveletter ideas that the LTS crew hasn't gotten to do yet. Neil Blender, Fathers and Sons, and the Texans included. Dig in and get some history.
Many miles and hours of travel away, in Kimberley, South Africa several top pros and ams gathered and competed at the Kimberley Diamond Cup for a share of the sizable prize purse. The event was run in a head-to-head format and presented as a live webcast as well. On Saturday, Andy Macdonald took home the win in the combined Vert/Big Air competition and Nyjah Huston nailed down top honors on the street course on Sunday. Drop by The Boardr site for complete results, photos and video footage.
Final Results
Street
1. Nyjah Huston – $100,000
2. Felipe Gustavo
3. Louie Lopez
4. Manny Santiago
5. Alec Majerus
6. Trevor Colden
Vert/BigAir Overall – Combined results from 50% Vert and 50% Big Air scores.
1. Andy Macdonald – $60,000
2. Jono Schwan
3. Pierre Luc Gagnon
4. Rony Gomes
5. Marcelo Bastos
6. Alex Perelson
Vert
1. Andy Macdonald
2. Pierre Luc Gagnon
3. Jono Schwan
4. Rony Gomes
5. Sam Beckett
6. Alex Perelson
Big Air
1. Jono Schwan
2. Andy Macdonald
3. Jagger Eaton
4. Marcelo Bastos
5. Elliot Sloan
6. Pierre Luc Gagnon
New York La La La on Nowness.com
Hollywood Skaters Prowl the Set in an Aaron Rose and André Saraiva Film for L'Officiel Hommes
"Paramount Studios is fantastical by nature," says artist and filmmaker Aaron Rose of the faux New York City streets and sun-baked Los Angeles location of today's cinematic fashion short. Sweeping through the vacant lot, Rose and his co-director, L'Officiel Hommes editor André Saraiva shot a dreamlike portrait of professional skateboarders Jerry Hsu, Austyn Gillette, and Josh Harmony, besuited in Dior Homme, Saint Laurent, and Prada. Set to the epic pop of Duran Duran's "The Chauffeur," the slow-motion skaters are confronted by a trio of models in lace lingerie led by Belgian beauty Anouck Lepere, in a touch that echoes the band's 1980s videos. "It is his bicoastal perspective which started the idea for the film," explains Saraiva of Rose's past as founder of downtown New York institution Alleged Gallery, that is juxtaposed with his recent experience as a West Coast-dwelling artist. "We share a similar evolutionary process as creators, so it was natural to work together," says Rose of his multidisciplinary Paris-based collaborator. "We were shooting two elements simultaneously, this film and a photo editorial. André would be shooting photos, then all of a sudden, he would hand me the stills camera. It was a wonderfully creative ping-pong volley."