Bryce Kanights
Venture Trucks just dropped Brandon Biebel's official welcome clip along with his own signature truck. Have a look!
Have you received a ticket for skateboarding lately? Well, Deluxe Distribution has just launched their Ticket Relief Fund with Real, Antihero, Krooked, Spitfire, Thunder and Venture with local shops as an effort to help pay skateboarders back for any ticket they received for skateboarding within the last 12 months from 2/8/15 – 2/8/16.
The first 160 shops that joined us to be a part of the Ticket Relief Fund will receive 2 ticket relief packets with $25 cash each.
Sent out in weekly deliveries of 40 shops per week. Week 1 delivery is in shops now. A full list of Participating Shops is right here.

Ishod Wair, Peter Ramondetta, Raven Tershy and Kevin Terpening take on the sights, skate spots and culture of Japan along with security guards, bullet trains and assorted terrain in this film directed by Kai Neville. Sit back and enjoy – Anonymous Zone.
Check out the photography by Arto Saari and the story featured in What Youth Issue 13 as well.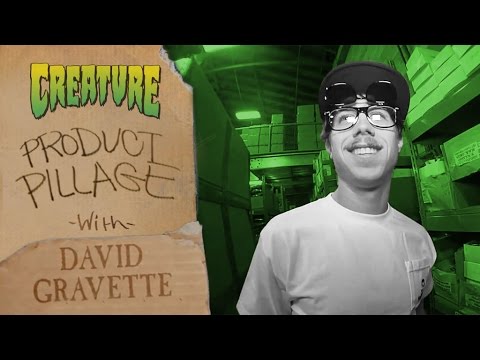 Over at the Creach Tube, David Gravette comes out of the cold to go on a product pillage for some crucial Creature goods and more.
Vancouver's DIY skatepark Leeside has been in the process of a rebuilding effort over the past months and to help cover the cost of materials, a funding effort has been set up online. To date, the volunteer group is a little over halfway in reaching their funding goal of $15k. Please visit the Leeside Go Fund Me page and learn a bit of history with this important piece of skateable real estate which was coined by fallen skater Lee Matasi. Your donation big or small is appreciated and a great step towards completing this effort. Thank you skateboarding.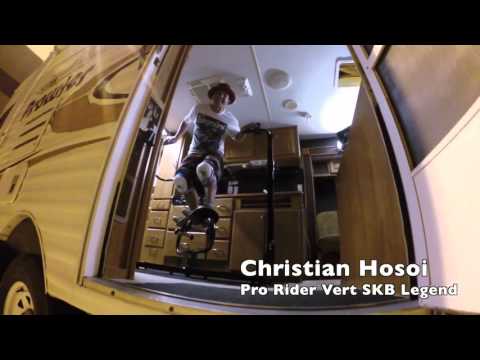 If there's one thing that's certain amongst skateboarders and skateboarding, creativity has always been a part of what we do in life. Well, leave it to veteran professional skater Chris Gentry to help design and release his new skateboarding product, The Pro Trainer. Yes, this device will help you learn those technical kickflips, heelflips and variations whether you're a strict street assassin or a seasoned swamp trog looking to add variety to your short list of vert tricks. Indeed, if it's raining, you're training!