Schaar and Yosozumi Rise Up at Vans Park Series Brazil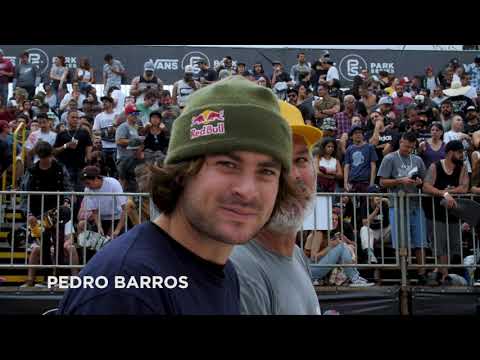 2018's Vans Park Series Pro Tour kicked off in São Paulo, Brazil last week under the witness of a lively crowd that spilled out beyond the confines of the bleachers surrounding specifically built new skatepark. Their chants, rounds of applause, cheers, air horns and more added fuel to the fire and truly showed how supportive the Brazilians are for a wild day of skateboarding. In the finals Tom Schaar carried forward his impressive 2017 VPS season and ripped through the park starting his runs with a huge stalefish backed by a massive 540. He moved it forward with powerful frontal nosegrinds, front feebles and a bigspin backside lipslide to take the win over two time VPS Brazil Champ Pedro Barros. The Inland Empire's Tristan Rennie held his own with a wild bag of tricks earning his first podium spot by securing 3rd place.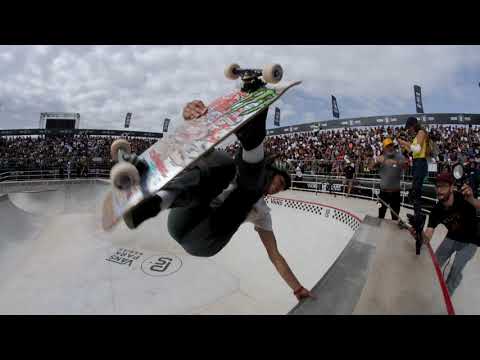 The Women's VPS Pro Tour competition fielded over twenty gals vying for a spot on the podium. Japan's Sakura Yosozumi took home her first ever VPS win with consistency and technical skill. She started her runs with 3 foot backside airs and moved on in hers runs with switch blunts, frontside lipslides through the corner, backside nose blunt reverts and much more. Florinopolis' very own Yndiara Asp took a bad slam earlier in the day, but toughened up to unleash frontside boneless ones and stalefishes, and Texas plants; she finished in 2nd place. 2016's World Champ Brighton Zeuner mixed it up with backside airs and handplants, feeble grinds, a backside kickflip on the banked wall and more to land in 3rd.
Final Results
Men
1. Tom Scharr (USA)
2. Pedro Barros (BRA)
3. Tristan Rennie (USA)
4. Cory Juneau (USA)
5. Chris Russell (USA)
6. Luiz Francisco (BRA)
7. Alex Sorgente (USA)
8. Ivan Federico (ITA)
Women
1. Sakura Yosozumi (JPN)
2. Yndiara Asp (BRA)
3. Brighton Zeuner (USA)
4. Lizzie Armanto (USA)
5. Bryce Wettstein (USA)
6. Nicole Hause (USA)
7. Nora Vasconcellos (USA)
8. Poppy Starr Olsen (AUS)
Comments are closed.