The Nine Club – Episode 88: Jerry Hsu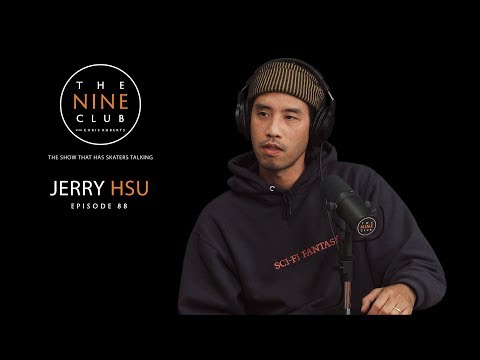 Jerry Hsu put his busy schedule on hold and stopped by The Nine Club to discuss growing up in San Jose CA, ordering his first skateboard from the back of a Thrasher Magazine, making a 25 minute sponsor me video, getting on Maple Skateboards, moving out of his parents house at 18, Osiris' "The Storm" video and the infamous Storm Flip, quitting Maple for Enjoi, filming for "Bag Of Suck", the Tilt Mode videos, getting on Chocolate Skateboards, photography, starting his own brand Sci-Fi Fantasy and much more. Have a seat and listen in.
Comments are closed.