Exposure 2017 Live Feed and Results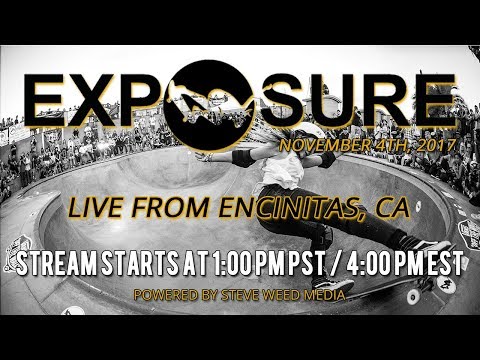 The 6th Annual Exposure skate event brought together upcoming girls and ladies from all across the planet for the largest women's skateboarding event in the world. With a $50,000 purse and an accompanying fundraiser for Carol's House, a local shelter for survivors of domestic violence Saturday was spent celebrating the gals that live to skate! Complete results below.
Pro Bowl
1. Jordyn Barratt
2. Yndiara Asp
3. Arianna Carmona
4. Bryce Wettstein
5. Kihana Ogawa
6. Grace Marhoefer
7. Allysha Le
8. Autumn Tust
Pro Vert
1. Arianna Carmona
2. Jordy Barratt
3. Sakura Yosozumi
4. Lizzy Armanto
5. Bryce Wettstein
6. Grace Marhoefer
Pro Street
1. Mariah Duran
2. Jenn Soto
3. Meagan Guy
4. Hayley Wilson
5. Kat Williams
6. Eliana Sosco
7. Christiana Smith
8. Grace Marhoefer
Comments are closed.