Vans Park Series Hits Huntington Beach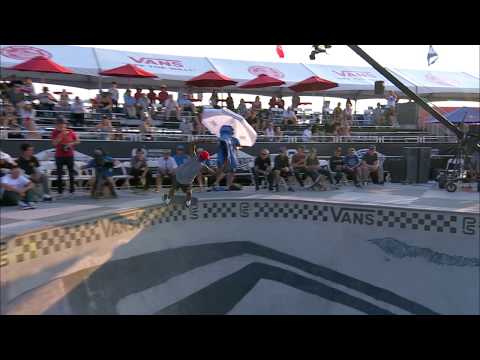 The Vans Park Series hits Huntington Beach this week for the fifth stop of the 2017 Vans Park Series Men's Pro Tour and the first stop of the VPS Women's Pro Tour. With a custom designed park built to VPS specs you can expect the world best men and women bowlriders to burn the thing to the ground!
With the likes of Chris Russell, Alex Sorgente, Ben Hatchell, Ivan Federico, Karl Berglind, Kevin Kowalski, Tristan Rennie, Brighton Zeuner, Ishod Wair, Cory Juneau, Nicole Hause, Oskar Rozenberg Hallberg, Grant Taylor, Lizzie Armanto, Tom Schaar, Nora Vasconcellos and many more in the mix, expect a high energy battle towards the VPS World Championships. Download the VPS iPhone app or log into the live stream at Vansparkseries.com on Saturday, August 5th to witness the action!
Current VPS Pro Tour Challenger Rankings
(Top 5 after Huntington Beach advance to the World Championships – Shanghai, China on September 23rd.)
1. Tom Schaar – 30,000
2. Karl Berglind – 22,800
3. Murilo Peres – 19,400
4. Willy Lara – 18,800
5. Tristan Rennie – 16,900
6. Robin Bolian – 15,600
7. Roman Pabich – 15,600
8. Trey Wood – 12,7000
9. Vinicius Kakinho – 12,5000
10. CJ Collin – 12,1000
Comments are closed.