Vert Attack 11 Results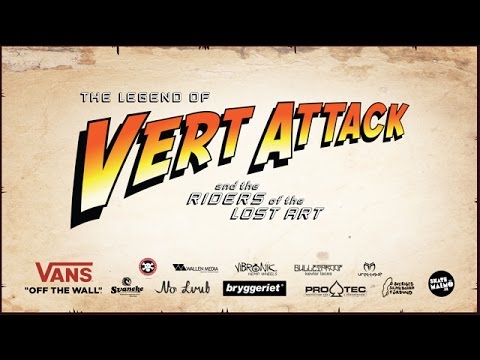 Live and direct from Malmö, Sweden the eleventh edition of the gathering known as Vert Attack scorched Bryggeriet gymnasium's renowned vert ramp for the record books. From the Masters, to the Ladies, Juniors, Veterans and Pros all competitors and fans were entertained with hours of skateboarding at a high volume. Congrats to everyone that skated and gave it their all!
Have a look at the archived web stream above if you've missed it earlier today and drop on by the Bryggeriet site for expanded results.
Final Results
Pros
1. Jimmy Wilkins
2. Bucky Lasek
3. Paul Luc Ronchetti
4. Sam Beckett
5. Clay Kreiner
6. Rony Gomes
7. Jeromy Green
8. Edouard "Frenchi" Damestoy
Masters
1. Jocke Olsen
2. Jussi Korhonen
3. Neal Hendrix
4. Andy Scott
5. Nicky Guerrero
6. Thomas Kring
7. Juergen Horrwarth
8. Matt Dove
Veterans
1. Paul Atkins
2. Jeff Hedges
3. Doug Nilsson
4. Per Nilsson
5. Torsten Schubert
6. Scott Hughston
Ladies
1. Nicole Hause
2. Kisa Nakamura
3. Allysha Le
4. Arianna Carmona
5. Sky Brown
6. Amelia Brodka
7. Sarah Thompson
Juniors
1. Tate Carew
2. Alessandro Mazzara
3. Evan Doherty
4. Luigi Cini
5. Gavin "Gavo" Bottger
6. Cedric Pabich
7. Bryson Farrell
Comments are closed.