Levi's Skateboarding Collection – Spring 2017
Skate Daily recently joined a group of skateboarding media dudes to have a first look at the Spring 2017 Levi's Skateboarding Collection at their headquarters in San Francisco. Our full day schedule included a VIP show and tell in the offices of Levi's Archives, a preview of LSC's aforementioned Spring/Summer line of apparel and due to the wet winter weather – a fun-filled skate session with several of LSC's ambassadors (team riders) at an indoor private facility. Oh yeah, we went bowling the previous evening as well!




Al Partanen spins a speedy heated ball right down the middle of the lane. Strike!

While in the offices of Levi's Archives, Tracey Panek laid out several storied pieces of denim including the earliest pairs of Levi's denim (then called overalls as they were worn over one's pants), a pair of white denim jeans that were embellished (over several decades) by an incarcerated creative dude with a ball point pen and a highly valued Levi's leather jacket which originally belonged to Albert Einstein! Our minds were truly blown away.


Kept in a fireproof safe and only handled with white gloves, Tracey Panek holds up a pair of vintage original jeans dating back to 1879 from the Levi's Archives. They were first called overalls since workers would wear them over their pants.




The original reason for the smaller fifth pocket on a pair of Levi's Jeans was to hold a "pocket" watch.




Straight from Christie's Auction House, a very rare Levi's leather coat owned and worn by Albert Einstein as shown on this 1938 cover of Time Magazine. Wow!




Albert Einstein's leather Levi's jacket in all of its glory.




The skateboarding media just loves a good dose of history and good times.


Upstairs at Levi's Headquarters, LSC's Nick Pendic and Charles Lamb coordinated a casual gathering and discussed the Spring/Summer 2017 Skateboarding Collection with their inspirations stemming from the shipyard workers at San Francisco's Hunters Point. Specifically, the riveters who worked on the ships during World War II.




LSC's Design Director Nick Rendic highlights the durability, features and benefits of the work pant.

Dock workers, during the early 20th Century, wore purposeful garments: durable to withstand physical demands of daily labor and layered to brave the ever-changing climate of the San Francisco Bay. It was simple designs like vests, coats, work pants and denim that inspired this Spring collection. Thanks to the extensive Levi's Archives filled with historical product, the design team was able to revisit this era, evolving the
designs to meet the demands of modern skateboarding.




Warm, comfortable and clean, this LSC quilted jacket is one of our favorites.

While the style of this collection may look as timeless as the original dock workers back in the 1900s, the fit and durability have evolved. LSC uses Lycra T400 fabric for stretch and Cordura fabric for strength, meaning their fabrics and innovations include the most advanced stretch, recovery, signature authentic Levi's details and world-class finishing.




This functional kit featuring the insulated vest combined with the LSC long sleeved tee and the highly durable work pant makes a whole lot of sense for good ol' DIY skateboarding.




Levi's has been using a version of the Two Horses, One Message patch since 1886. Did you know that the patented stitching on a pair of Levi's pants is called an Arcuate? Well if not, now you know!

Crafting quality products hasn't been their only focus – the LSC initiative is also committed to social and environmental progress and have recently completed another skatepark build. Levi's has rolled out their latest short film which documents a DIY build project in Detroit, Michigan, where Josh Matthews, Dan Plunkett, Joey Pepper, Marius Syvanen, Pat Moran and Al Partanen partnered up with Community Push to help support their efforts of bringing more skate spots to the Detroit area.
The Levi's Skateboarding Collection can be found exclusively at select skate shops and online at the Levi's store.

Levi's Skateboarding – Detroit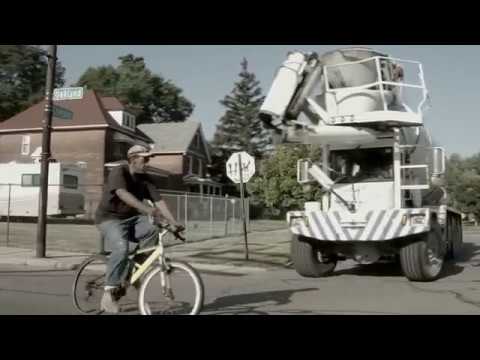 Comments are closed.