2017 Vans Park Series Official Trailer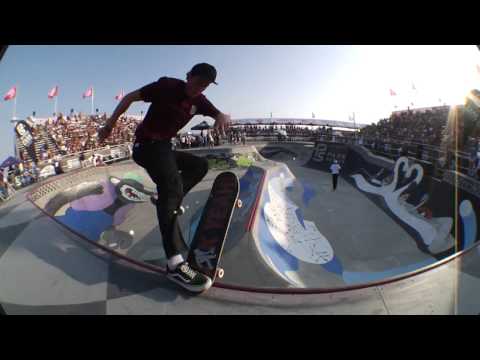 The Vans Park Series returns in 2017 with five qualifier stops in Australia, Brazil, Sweden, Canada, and the USA, followed by the World Championship in Chicago, IL.
Get the full schedule and watch every stop LIVE right here.
2017 VPS Men's Select Pros
Alex Sorgente
Ben Hatchell
Chriss Russell
Cory Juneau
Current Caples
Grant Taylor
Greyson Fletcher
Ishod Wair
Ivan Federico
Jack Fardell
Kevin Kowalski
Oskar Rozenberg Hallberg
Pedro Barros
Raven Tershy
Ronnie Sandoval
2017 VPS Men's Pro Tour Challengers
Ben Raybourn
CJ Collins
Cody Lockwood
Collin Graham
Josh Borden
Kalle Berglind
Keegan Palmer
Murilo Peres
Patrick Ryan
Robin Bolian
Roman Pabich
Tom Schaar
Tony Trujillo
Trey Wood
Tristan Rennie
Vinicius Kakinho
Willy Lara
Zion Wright
2017 VPS Women's Select Pros
Brighton Zeuner
Jordyn Barratt
Kisa Nakamura
Comments are closed.