Alex Sorgente and Brighton Zeuner Crowned Vans Park Series World Champions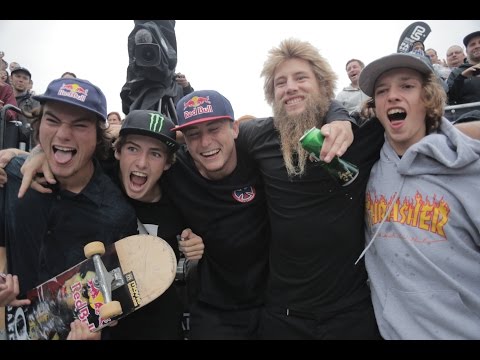 The Vans Park Series World Championships crowned Alex Sorgente and Brighton Zener as the champions of park terrain in Malmö, Sweden on Saturday. The finals at the built-to-spec Kroksback skatepark capped off an exciting international tour and VPS Global points challenger Alex Sorgente took charge of back to back near-perfect runs in both the semis and finals. Yet, Pedro Barros, who missed out on the past two VPS events in Vancouver and Huntington Beach powered through with high speed and sheer force to capture second. The relatively unknown VPS Global challenger to rise from the field, Italy's Ivan Federico nailed down third with several kick flip melon grabs to also seize three podium finishes in the series overall.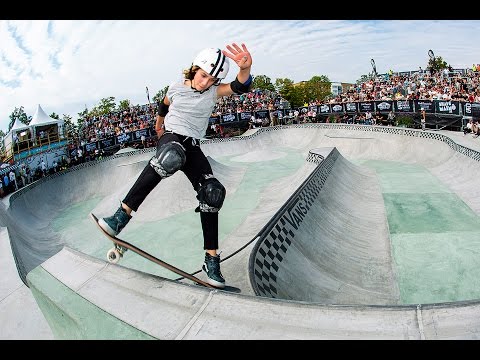 Earlier in the afternoon, 12-year old miniaturized powerhouse Brighton Zener took top honors on the women's podium by capping her final run with a mighty 360 backside air over the island earning her win in Malmö. Jordyn Barratt, took home second place and Japan's Kisa Nakamura landed in third.
Men's Finals Results
1st – Alex Sorgente
2nd – Pedro Barros
3rd – Ivan Federico
4th – Cory Juneau
5th – Ben Hatchell
6th – Kevin Kowalski
7th – Grant Taylor
8th – Jack Fardell
Women's Final Results
1st – Brighton Zeuner
2nd – Jordyn Barratt
3rd – Kisa Nakamura
4th – Allysha Le
5th – Lizzie Armanto
6th – Yndiara Asp
7th – Nora Vasconcellos
8th – Nicole Hause
9th – Julz Lynn Kindstrand
10th – Bryce Wettstein
The 2016 Vans Park Series World Championships is live on demand at vansparkseries.com along with additional information photos and videos. Follow @vansparkseries on Instagram, Snapchat and Facebook as well.
Comments are closed.