Shane O'Neill Wins Tampa Pro 2016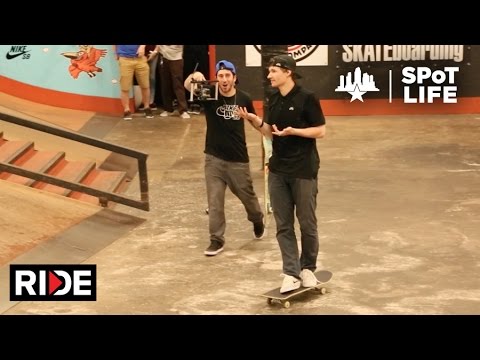 It all came down to the last skater and the last run during this afternoon's Tampa Pro finals for the winner to be determined. And Shane O'Neill did just that as he nailed down a commanding and powerful run to take home the win and his place on top of the podium. Congrats Shane! Drop by the Skatepark of Tampa and Street League sites for all event results, photos and highlights of Tampa Pro in the coming hours.
Final Results
1. Shane O'Neill – Wins a 2016 SLS Super Crown World Championship golden ticket
2. Carlos Ribeiro – Wins a spot on the 2016 SLS Pro Tour
3. Tom Asta
4. Nyah Huston
5. Micky Papa – Wins a spot on the 2016 SLS Pro Tour
6. Ryan Decenzo
7. Luan Oliveira
8. David Loy
9. Cody McEntire
10. Karsten Kleppan
11. Max Kruglov
12. Evan Smith
Comments are closed.