Levis Skateboarding Presents: Skateboarding in Christchurch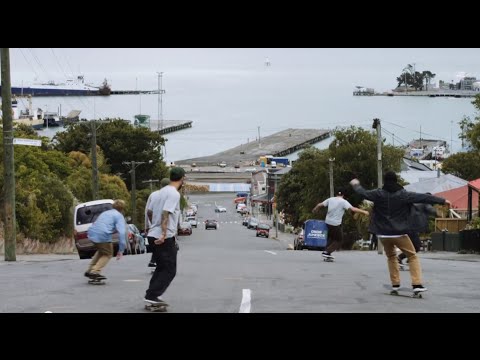 On February 22nd, 2011, at 12:51pm, a 6.3 magnitude earthquake and numerous aftershocks tore through the city center of Christchurch, New Zealand. 185 people were killed and thousands were displaced with their lives forever changed. Inspired by other recent Levi's skatepark builds around the world, several members of the Christchurch skateboarding community reached out to the Levi's brand seeking support to help revive the skate community in Christchurch.
The crew at Levi's quickly signed on to help, recruiting eager team ambassadors Josh Matthews, Joey Pepper, Al Partanen, Marius Syvanen, Pat Moran and Dan Plunkett. An all-star cast rolled up their sleeves to help the Christchurch skate community. With bags packed, the crew departed for New Zealand where they were determined to work closely with the locals of Christchurch to help create something that would be a meaningful contribution towards rebuilding their community. In less than 48 hours this past December 2016, Christchurch locals and the Levi's Skateboarding crew banned together to find an available plot of land, cleared it of all plants and debris and built a skatepark. If you don't think it's possible, watch here and be convinced otherwise.
This marks the sixth skate park built around the world by the Levi's brand and skate team ambassadors. Other global park builds include Bangalore, India, La Paz, Bolivia, Oakland, California, Pine Ridge Reservation, South Dakota and Johannesburg, South Africa.
Comments are closed.