2016 Girls Combi Pool Classic Highlights and Results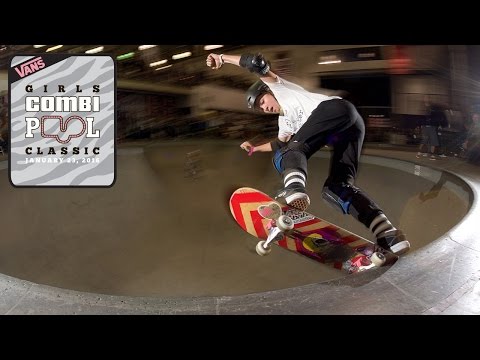 On Saturday Vans hosted 2016's Girls Combi Pool Classic contest and fortunately Thrasher Magazine's ace lensman Schmitty was on the scene to capture the action of these ladies as they handled the beast. Have a look at the highlight reel. For those of you that missed the action, you can also visit Lizzie Armanto's Facebook page where Jeff Grosso manned up and offered up some commentary and filmwork of his own on a live webcast feed.
Final Results
Pro
1. Poppy Starr
2. Nora Vasconcellos
3. Lizzie Armanto
4. Brighton Zeuner
15 and Over
1. Jordyn Barrett
2. Yndiara Asp
3. Hanna Zanzi
14 and Under
1. Dora Varella
2. Spencer Breaux
3. Bryce Wettstein
Comments are closed.