Red Bull's Lost Bowl Invitational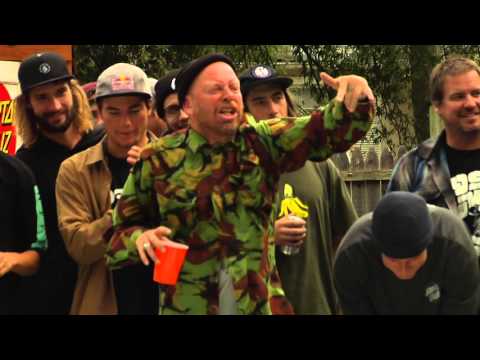 On Saturday, October 24th, 2015 Red Bull Skateboarding teamed up with Creature & Santa Cruz Skateboards/Indy Trucks/OJ Wheels/Bronson Speed Co. to throw a 21-man invite-only backyard bowl bash at Pat Lowery's legendary Richmond, Virginia Lost Bowl.
With a field of some of the top ams, pros and East Coast up and comers, the day consisted of seven 7-minute 3-man heats followed by a 29-minute everyone-in chaos session set to Slayer's "Reign in Blood" (inspired by Jim's Ramp Jam of 1996) and three best tricks. In a rarely seen contest decision, the inmates were put in charge of the asylum and the 21 skaters were asked to judge themselves and pick the top 3 winners. The results, as voted on by the skaters in the contest are as follows:
Final Results
1st Cody Chapman
2nd Chris Russell
3rd Kevin Kowalski
4th John Gardner
Best Trick
Pool
John Gardner – Boneless into the pool
Chris Gregson – Frontside kickflip over the ladder
Roof
Jack Fardell – Nose manual
Alex Sorgente – Backside flip
Keyhole
Josh Borden – Nosegrind
Ben Hatchell – Half Cab Front blunt
Comments are closed.