Thrasher King of the Road 2015: Mystery Guests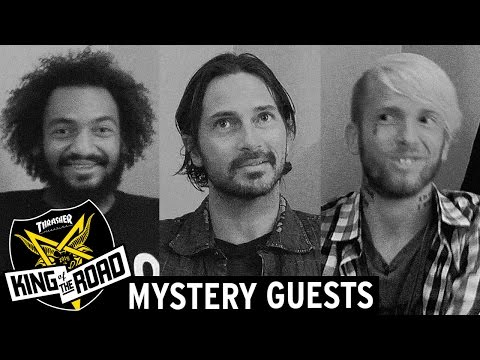 Thrasher Magazine's 2015 King of The Road reached its midpoint meetup in San Francisco yesterday. And as assorted challenges were imposed upon the triad of teams gunning for glory – Birdhouse, Chocolate and Toy Machine, three distinct Mystery Guests were announced and appointed to their former affiliations. Jeremy Rodgers, Heath Kirchart and Forrest Edwards will each take up that extra seat in the van and do their best to meet the daily challenges and demands for the remaining days on the road. Who's an asset and who's a liability to the teams in contention this year? Only time will tell.
Comments are closed.