Kimberley Diamond Cup 2014 Results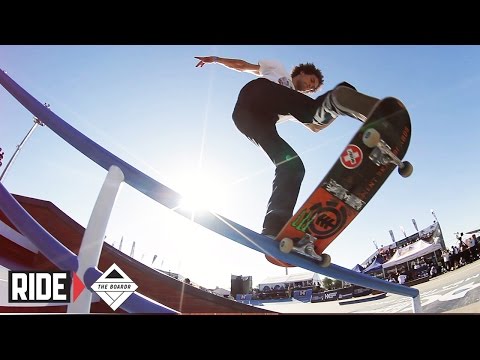 The fourth annual Kimberley Diamond Cup World Skateboarding Championships took place over this past weekend in Kimberley, South Africa. Plenty of top skaters showed up to compete, entertain and inspire with Lil John in attendance as well. Have a look at The Boardr's highlight reel (amongst others) and see just how Nyjah Huston was eliminated in the final rounds of the head to head Street competition. Brazil's darkhorse, Kelvin Hoefler snatched up the $100,000 this year. Fully deserved.
Final Results
Womens Street
1. Samarria Brevard
2. Alexis Sablone
3. Pamela Rosa
4. Lacey Baker
5. Rachel Reinhard
6. Alana Smith
7. Julia Brueckler
8. Marisa Del Santo
Street
1. Kelvin Hoefler
2. Tommy Fynn
3. Louie Lopez
4. Nassim Guammaz
5. Nyjah Huston
6. Micky Papa
7. Tyson Bowerbnak
8. TJ Rogers
Vert
1. Jimmy Wilkins
2. Sandro Dias
3. Elliot Sloan
4. Andy Macdonald
5. Pierre Luc Gagnon
6. Rony Gomes
7. Jono Schwan
8. Italo Penarrubia
Mini Mega
1. Jono Schwan
2. Elliot Sloan
3. Clay Kreiner
4. Mitch Brusco
5. Trey Wood
6. Andy Macdonald
7. Edgard "Vovo" Pereira
8. Marcelo Bastos
Comments are closed.