Sync – Tony Hawk Doubles Video Part – 2014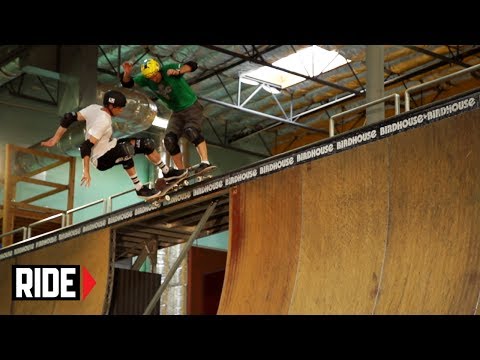 Tony Hawk has paired up with many of his talented friends over the last few years to create this video titled 'Synch' for your viewing pleasure.
While the majority of the synchronized "doubles" footage features Andy Macdonald at Tony's ramp, there are numerous others featured including: Kevin Staab, Christian Hosoi, Steve Caballero, Neal Hendrix, Jesse Fritsch, Tom Schaar, PLG, Lincoln Ueda, Guy Mariano, Geoff Rowley, Chris Cole, Chris Haslam, Corbin Harris, Aaron "Jaws" Homoki, Daewon Song, Neil Blender, Ben Raybourn, Lance Mountain and Rodney Mullen. Sit back and enjoy. Cheers!
Comments are closed.