DGK's 'Self Made' with Andreas Belton – Part 1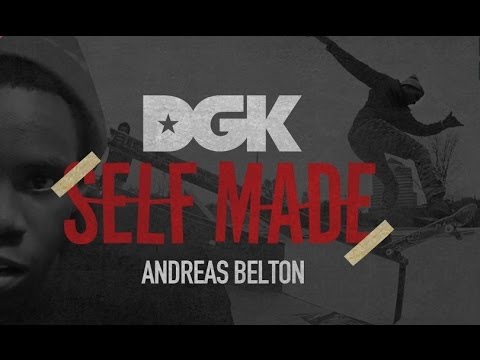 Dreams do come true, just ask 19 year old Andreas Belton from Durham North Carolina. Andreas' life changed when he was convinced by one of his friends to enter DGK's Self Made contest and won despite thinking that he did not have a chance. The premise of the contest is simple, post your best 15 seconds of footage on Instagram and tag @DGK and #dgkselfmade. The fans pick their favorite videos each week and eventually narrow it down to six finalists which are voted on again to choose the ultimate winner who will be flown out to California to spend a weekend skating with the DGK team. Andreas describes the experience as being the opportunity of a lifetime.
You'll have an opportunity to win a chance of a lifetime from DGK later this year when DGK launches Self Made 2. Follow @DGK on Instagram for more information.
Comments are closed.