Axel Cruysberghs Wins Damn Am Volcom 2014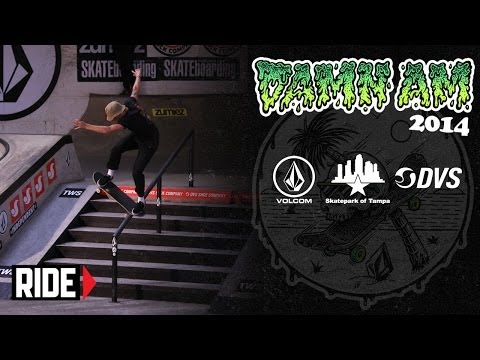 Belgian amateur hot shoe Axel Cruysberghs took home a free pass to Tampa Am at this past weekend's Volcom Damn Am. Have a look and his winning run above and footage of the semi-finals, finals and DVS Best Trick below.

Final Results
1. Axel Cruysberghs
2. Tyson Bowerbank
3. Anthony Anaya
4. Jamie Foy
5. Dalton Dern
6. Anthony Estrada
7. Franky Villani
8. Brendon Villanueva
9. Chase Webb
10. Jonathan Henderson
11. Tre Williams
12. Zach Saraceno

DVS Best Trick
1. Franky Villani – Bigspin Bennett Grind 180 out down the hubba
2. Micky Papa – 360 Flip Noseblunt on the rail / Switch Back Noseblunt down the hubba
3. Tislam Smith – Kickflip front blunt down the hubba
Comments are closed.