Tampa Pro 2014 Wrap Up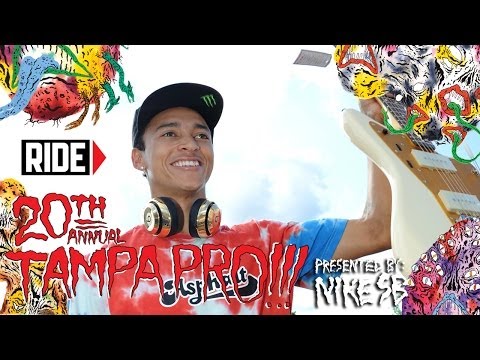 The twentieth running of SPoT's Tampa Pro wrapped up yesterday with Nyjah Huston taking his first professional win in Tampa. Chaz Ortiz emerged with his consistency to get back in the conversation and up on the podium in second and rookie pro Alec Majerus landed in third in his first professional contest.
Catch the archived webcast from Sunday's semi-finals and finals in its 6 hour and forty six minute entirety over at the Skatepark of Tampa.
Final Results
1. Nyjah Huston $20,000
2. Chaz Ortiz $15,000
3. Alec Majerus $10,000
4. David Gonzalez
5. Ishod Wair
6. Luan Oliveira
7. Manny Santiago
8. Kelvin Hoefler
9. Trevor Colden
10. Chris Cole
11. Evan Smith
12. Timmy Knuth
Comments are closed.