Tampa Pro 2014 Presented By Nike SB: Day Three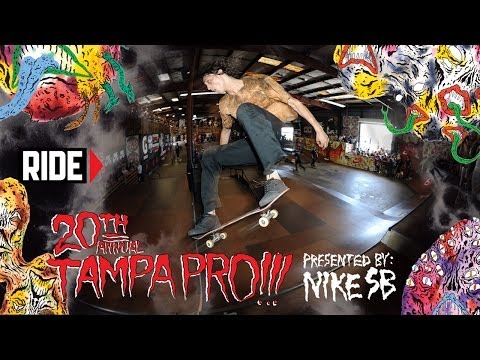 The third day of Tampa Pro started early, finished late and was jam packed with some of the raddest skating to date. Nyjah Huston's best run came all the way back in Heat 2 and the score held up throughout the day. Trevor Colden won Tampa Am way back in 2011 and the rookie pro was sitting pretty in 2nd place with his run from Heat 3 until Ishod Wair bumped him into the 3rd spot in Heat 5. After five rounds of qualifying, there was still more skating to be seen with the Silver Trucks Best Trick contest that saw Shane O'Neill walking away with first place.
Check out the full results and photos from yesterday's qualifying. Nyjah and Ishod will get to sit out the semi-final rounds as golden ticket holders as the rest battle it out today. Be sure to tune into the webcast of the semi-finals and finals at the Skatepark Of Tampa website starting at 11am today.
Silver Trucks Best Trick Contest Results
1st Shane O´Neill (Nollie 360 Flip Nosemanual Nollie 360 Flip boxmanual)
2nd Nyjah Huston (Crooked Nollie Late Front Foot Flip rail)
3rd Alex Carolino (Fs Nollie Heel Switch Manual Switch Flip boxmanual)
4th Chaz Ortiz (Kicklip Bs Tail Bs 270 Flip flatcurb )
Comments are closed.