Element: Make It Count Los Angeles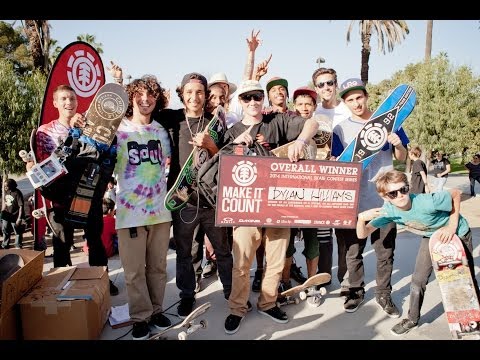 Element kicked off their "Make It Count 2014" season with an event at Hollenbeck skate plaza in Los Angeles, CA.
Skaters came from far and wide to compete for an experience of a lifetime: a trip to the finals at The Berrics, Element Skate Camp, and a shot at an Element sponsorship! Everyone was ripping, but when the dust settled, it was Dylan Williams of Bakersfield, CA who took home first place and a trip to the finals
Comments are closed.