Tony Hawk Rolls Out Krooked Guest Model with 80s Tricks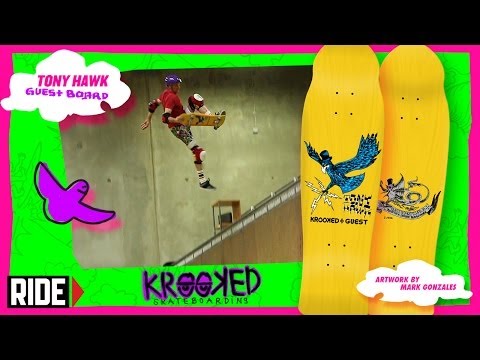 Krooked has proudly introduced its newest guest board from none other than the Birdman himself, Mr. Tony Hawk. Mark Gonzales did the artwork, Tommy Guerrrero composed the tune and Tony got back into costume for a smogasbord of 80s tricks of which most of them were shelved decades ago. Check out the limited edition decks available now – only 540 made. Did you see that fakie ollie footplant? WTF?!
Comments are closed.