Jack Olson Wins Tampa Am 2013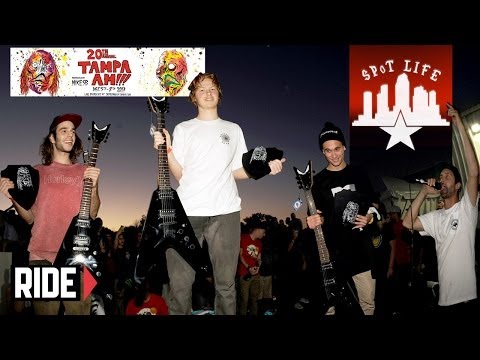 We've been watching Minnesota's Jack Olson rise up over the years and yesterday day was another benchmark in his young skateboarding career. He won 2013′s Tampa Am with some great runs filled with switchstance tricks like the ones above. Congrats Jack!
Check the other highlights the Skatepark of Tampa site and the final Tampa Am 2013 results below.
Final Results
1. Jack Olson
2. Jon Consentino
3. Pat Schaefer
4. Matt Berger
5. TJ Rogers
6. Tyson Bowerbank
7. Chase Webb
8. Brodie Penrod
9. Nassim Guammaz
10. Dashawn Jordan
11. Trevor Colden
12. Dylan Williams
Independent Best Trick Contest
1. Matt berger – Frontside bluntslide to big flip out
2. Sewa Kroetkov – 360 flip nose manual nollie front foot flip out
3. Jack Olson – Switch 180 crooked grind nollie kickflip out
4. TJ Rogers – Switch frontside bigspin noseslide to biggerspin out
5. Michael Davis – Switch frontside 270 shove to backside lipslide