Black Sheep x Don Pendleton Decks Released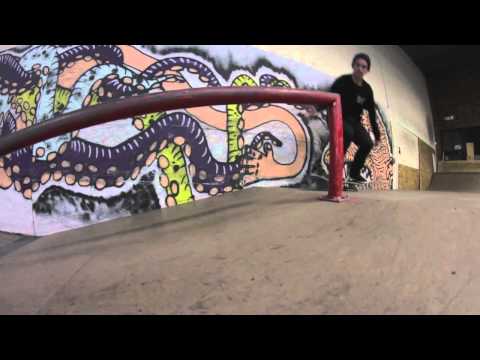 Black Sheep is proud to announce the Don Pendleton x Black Sheep skate deck which will be available in store and online tomorrow Friday, November 22nd.
This limited edition release is available in sizes 8″, 8.125″, 8.25″ and 8.5″ featuring color stained tops. Each deck is hand screen printed in the USA. In celebration of the 10 Year Anniversary of Black Sheep and the launch of Darkroom Skateboards, legendary designer Don Pendleton created a custom Black Sheep graphic in true iconic style. Pendleton's artwork has been featured and shredded all around the globe– having created classic graphics for Alien Workshop, Element, Zero, Stereo, Heroin, the Hundreds, Pearl Jam, and many more with techniques that range from digital and hand painted artwork to original installations for gallery shows internationally.
"This collaboration is a huge milestone for Black Sheep. We are longtime fans of Don Pendleton's work. He is a legend in world of skate graphics, a lifelong skateboarder, and an avid supporter of independent skate shops. This month marks Black Sheep's 10th anniversary, so this collaboration is especially meaningful for us and a great way to celebrate."
– Josh Frazier, Owner