Krooked "Circle Board in NYC"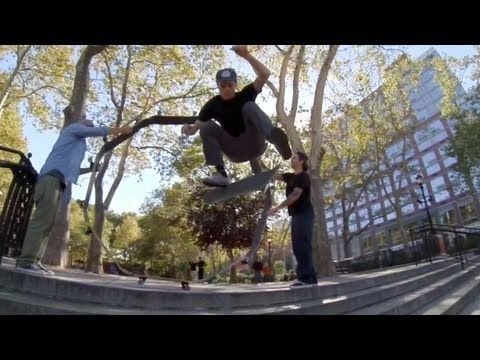 Mark Gonzales and the Krooked crew met up and surprise Brad Cromer with his well-deserved pro model in the form of Gonz' "Circle Board." Kick back and watch six minutes of rad skating, sketchy slams and fun through the streets of New York City all set to "Take Five" by jazz great Dave Brubeck. And be sure not to miss the ender.
Comments are closed.