Street League at X Games Los Angeles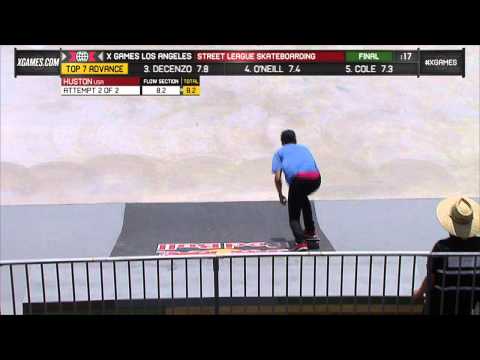 The sixth stop of the Street League Nike SB World Tour wrapped at X Games Los Angeles with Nyjah Huston returning to the top of the podium where he feels most comfortable and familiar. Chris Cole earned enough points to land in second with Luan Oliveira bumping out LA's SLS Select Series winner, Ryan Decenzo for the third place spot. Through this year's Select Series, both Ryan and Manny Santiago have earned spots on Street League's upcoming 2014 tour. Greg Lutzka missed it by just one point. The SLS $200,000 Super Crown World Championship takes place on August 25th in Newark, New Jersey. Chris Cole and Paul Rodriguez will look to carry momentum from their recent wins, while Nyjah tries to get back to the top after his earliest exit ever last month in Portland.
Final Results
1. Nyjah Huston
2. Chris Cole
3. Luan Oiveira
4. Ryan Decenzo
5. Shane O'Neill
6. Paul Rodriguez
7. Torey Pudwill
8. Bastien Salabanzi
Comments are closed.