Damn Am Los Angeles Results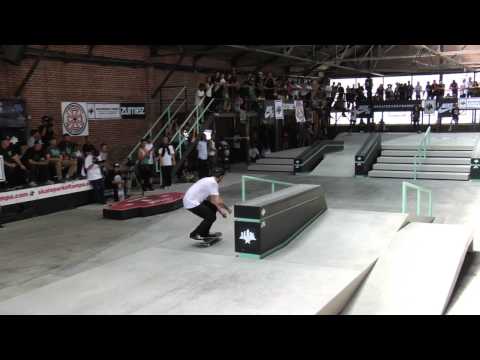 Held at Nike's newly remodeled Sixth & Mill skate facility, The Damn Am Los Angeles presented by NikeSB and Skatepark of Tampa wrapped up with a heavy dose of skating this afternoon and Saturday's first place qualifier Dylan Williams holding down some of the gnarliest tricks and posting up the highest points. Today's win was all his.
Final Results
1. Dylan Williams
2. Nassim Guammaz
3. Trevor Colden
4. Oscar Meza
5. Chase Webb
6. Auby Taylor
7. Alex Midler
8. Matt Berger
9. Paul Hart
10. Dylan Witkin
11. Chris Mendes
12. Dashawn Jordan

Zumiez Destroyer Award
Nassim Guammaz
Independent Best Trick
1. Matt Berger – Kickflip frontside hurricane
2. Yuri Facchini – Hardflip backside 50-50
3. Chris Mendes – Kickflip backside noseblunt slide
Comments are closed.