X Games Barcelona Recaps and Results
Under soaked and darkened skies, the second stop of 2013′s X Games global tour wrapped up this afternoon in Barcelona, Spain. Repeat winners from Foz do Igucau, Brazil in each skateboarding event seemed to become the common thread throughout the sunny weekend as Bucky Lasek, Bob Burnquist, Nyjah Huston, and Pedro Barros reclaimed gold medals for their skills and high point values in Vert, Big Air, Street League and Skateboard Park respectivey. Lizzie Armanto also brought home a gold medal for her efforts in the Womens Skateboard Park competition.
Click here for complete results and watch the video clips below for recaps of the action as it happened.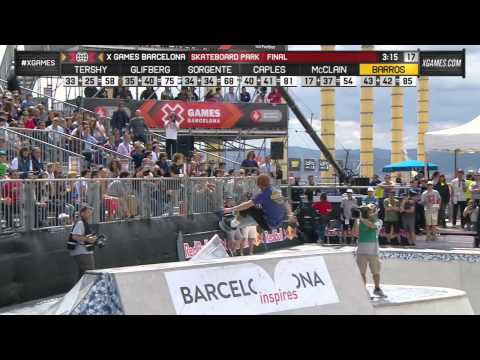 Skateboarding Park
Final Results
1. Pedro Barros
2. Curren Caples
3. Brad McClain
4. Rune Glifberg
5. Alex Sorgente
6. Raven Tershy

Street League Skateboarding
Final Results
1. Nyjah Huston
2. Paul Rodriguez
3. Manny Santiago
4. Sean Malto
5. Luan Oliveira
6. Mikey Taylor
7. Torey Pudwill
8. Chris Cole


Womens Skate Park
Final Results
1. Lizzie Armanto
2. Alana Smith
3. Julz Lynn
4. Mimi Knoop
5. Nora Vasconcellos
6. Allysha Bergado

Skateboard Big Air
Final Results
1. Bob Burnquist
2. Mitchie Brusco
3. Elliot Sloan
4. Tom Schaar
5. Jake Brown
6. Jagger Eaton
7. Edgard Pereira
8. Italo Penarrubia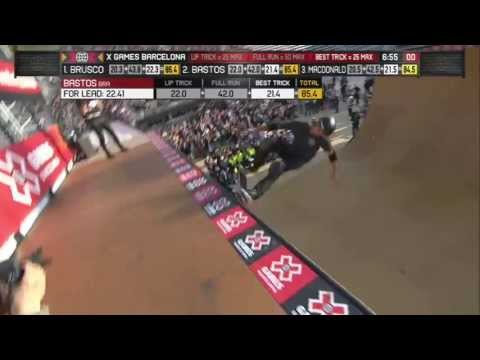 Skateboard Vert
Final Results
1. Bucky Lasek
2. Marcelo Bastos
3. Mitchie Brusco
4. Andy Macdonald
5. Pierre Luc Gagnon
6. Danny Mayer
7. Sandro Dias
8. Rony Gomes