PHXAM 2013 Results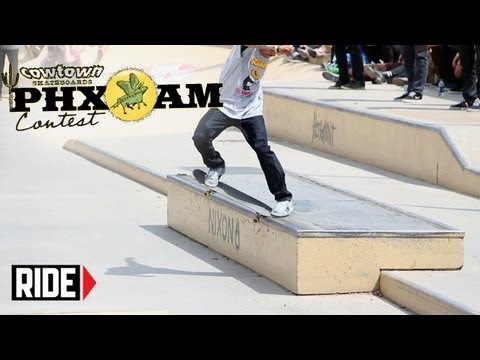 The desert temps heated up throughout the weekend as numerous up-and-comers and young guns convened for at Phoenix's Desert West Skatepark for PHXAM2013. In the finals, Brazilian Adriano Lachovski took home the victory with consistency matched with solid technical street skills.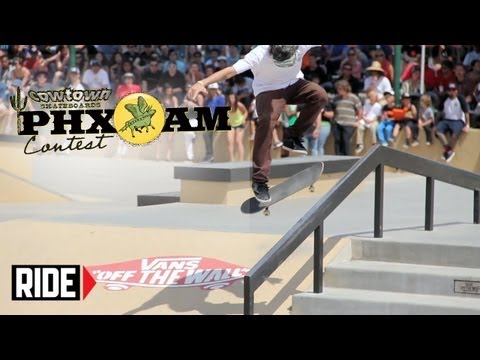 Final Results
1. Adriano Lachovski
2. Tyson Bowerbank
3. Dashawn Jordan
4. Estrada, Anthony
5. Berger, Matt
6. Cody Lockwood
7. Anthony Anaya
8. Vincent Luevanos
9. Gustavo Servin
10. Bryant Chapo
11. Kyle Walker
12. Brendon Villanueva
Comments are closed.