2013 April
NYSkateboarding.com sits down with Peter Huynh from UXA to discuss the company's latest collaboration with Mark Gonzales.
Issue 12 of Grey Skateboard Mag hits the street this week which features an interview with Chris Jones, Dom Henry Up and a feature on Isle Skateboards in Valencia. Sylvain Tognelli is on the cover, shot by Fred Mortagne.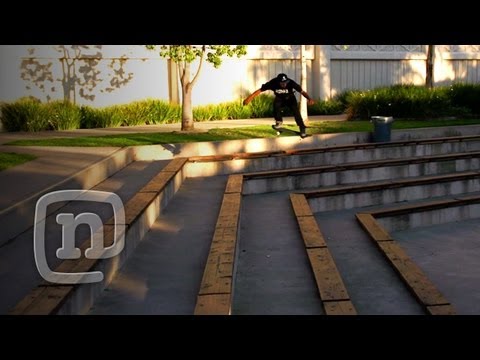 Follow Torey Pudwill during a typical day in Southern California. In this episode, Torey heads to Irvine to catch up with a few filmers, some of the Plan B team, and Ryan Decenzo. Keep tuned to Network A for part two coming next week
Fully earned and respected, Mark Suciu has turned pro with a signature Habitat deck of his own. Preceding last night's world premiere of Cliché's Bon Voyage, Daniel Espinoza was ushered into the pro ranks with a pro model where he joins the team's other newest pro Flo Mirtain. Bon Voyage will be available in skate shops on April 26th and released on iTunes on April 29th.
Kyle Walker has been officially introduced at Vans as the newest member of it's skate team. Look for his radicalness in the forthcoming Vans video. Tom Remillard has been announced as the newest addition to the Expedition squad.
Just a week until Street League and X Games merge in Brazil and it has been announced that Nike SB will be the title sponsor for the 2013 SLS World Tour. Details are right here.