12th Annual PHXAM Webcast This Sunday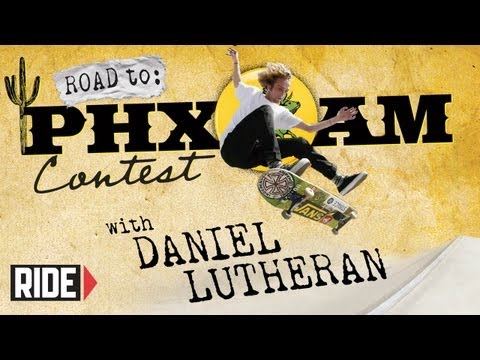 Cowtown's 12th annual PHXAM presented by Vans is back with another exciting weekend of amateur skating starting this Saturday, April 6th and 7th at the Desert West Skateboard Plaza in Phoenix. Top ams from across the globe including Vans' own Daniel Lutheran, Nassim Guammaz, Kyle Walker, Patrick Ryan, John Fitzgerald, Alec Majerus, Antoine Asselin and Rowan Zorilla will compete for more than $8,500 in cash and prizes. Skullcandy will also host the "Best Trick" Contest and award $2,500 to the best trick of the weekend.
The Official PHXAM After Party tops off the event with the Black Lips, Andrew Jackson Jihad and more music on Saturday night at the Marquee Theater in Tempe, AZ.
The PHXAM Semi-finals and Finals can be viewed via the live webcast beginning at 11am PST on Sunday, April 7th on phxam.com and also on your mobile via the Vans Live app, where you can watch all of Vans' webcasts.
Comments are closed.