Jeremy Scott's NY Fashion Weak
We've been keeping tabs on this situation quite closely over the past weeks. Fashion designer cum youth culture pirate Jeremy Scott had recently drawn upon "new inspiration" with the release of his fall 2013 collection of apparel at NY Fashion Week last month. Much to their surprise, this blatant theft of the works of Jim and Jimbo Phillips – the father and son that had both contributed iconic illustrations and helped to set the overall art direction with NHS Distribution's esteemed brands including Santa Cruz, Independent, Road Rider, Slime Balls, Bullet and many others – is one that reeks of a total douchebag. The fact is that Jeremy did not reach out to license the original pieces of art, not did he shy away from the color palate with each piece. He opted to grab them for his profit that rightfully belong to the Phillips family and NHS and skateboarding.
NHS, Inc./Santa Cruz Skateboards' CEO and President Bob Denike sent us this email below to weigh in on the matter.
We had never heard of Jeremy Scott until it was brought to our attention. This is not a collaboration or under license, nor did we or the Phillips family approve the use of this artwork on his apparel designs in any way.
It's obvious to us, the Phillips family, the fans of Jim Phillips Sr. and Jimbo Phillips, and fans of the brand Santa Cruz Skateboards, as well as many in the global skateboard and skate art community that there is clear and obvious infringement by Mr. Scott. We are discussing this with our legal team to determine our next steps.
These two artists and this brand are iconic. Any true fan of skateboarding will tell you how the Phillips artwork style, this brand and the activity of skateboarding has positively influenced their lives. It may just be artwork to Mr. Scott, to be used and thrown away by next season, but these artists and brand mean a lot to many people around the world. And by the looks of the outcry on social media, skateboarders and non-skater's alike are angry to have two of their most favored artists and one of the original true skateboard brands violated in such a way.
I hope that Mr. Scott sees that his actions have hurt and affected many people, including the Phillips family, and that he has also severely damaged his own reputation. It is not too late for him to do the right thing, as an artist and creative person, and fix his error in judgement.
Also, many people have concluded that Jeremy Scott must have obtained a copy of Jim Phillips Sr. book "The Skateboard Art of Jim Phillips" published in 2007. There is some obscure art in the book that Jeremy Scott lifted and it could only have come from that book.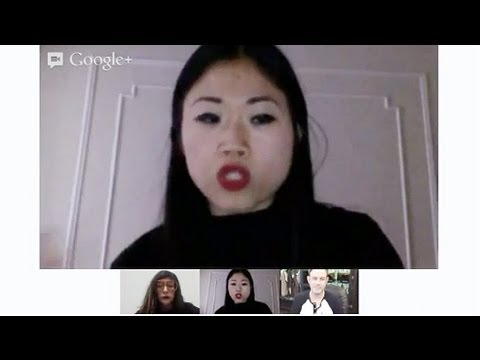 Fashion and Pop Culture pundits, Julianne Escobedo Shepherd and Mary HK Choi from MTV Style caught up with skateboarding's very own Robert Brink to discuss the allegations of Jeremy Scott's crime.
Comments are closed.